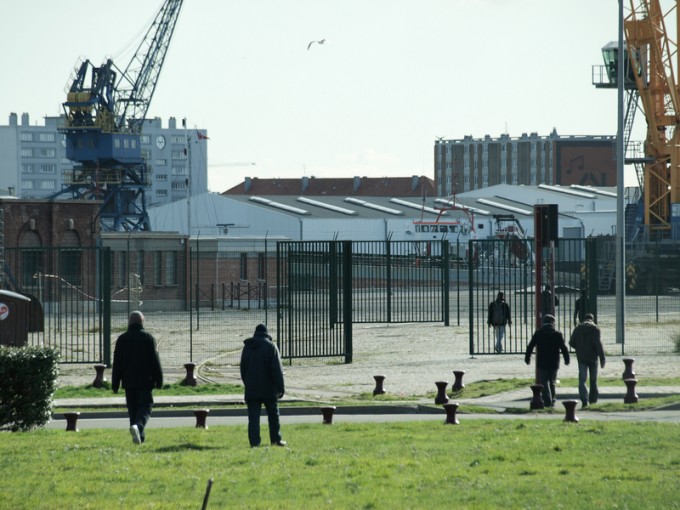 Forwarders are bracing themselves for increased difficulties and delays on cross-Channel road freight shipments following the French government decision to open two new migrant centres just outside Calais.
Last week, a French court, the Conseil d'Etat, deemed the government's treatment of migrants unlawful and demanded action to improve conditions in the area.
"The Conseil d'Etat considers these living conditions reveal a failure by the public authorities that has exposed these people to inhuman or degrading treatment," it said. "These shortcomings are a serious and unlawful infringement on a fundamental freedom."
Opening next week, the two centres at Bailleul and Troisvaux – both roughly an hour's drive, approximately 80km, from Calais – will each house 300 migrants.
The UK Road Haulage Association (RHA) told The Loadstar migrants intent on getting to the UK would not be "deterred by any distance".
A spokesperson said: "We already tell members not to stop vehicles within 150km of Calais, so for these centres to be less than half of that is worrying.
"They are just a sticking plaster on a much larger problem, which is the flow of large numbers of migrants across the continent to west European ports seeking access to the UK."
In contrast, the UK Freight Transport Association (FTA) said it was happy with the decision to open the processing centres.
"We have been calling on France to set up proper reception areas to house and process migrants for some time," an FTA spokesperson told The Loadstar.
"Now all we ask is that efforts don't stop here, and we call on the French once again to maintain resources to secure and patrol the road networks vital to the continent's supply chains."
The RHA spokesperson claimed the new centres would be burdened by the same problems that have affected the now defunct centres in the past.
"There was Sangatte and the Calais Jungle, both were closed because they were just not big enough to handle the numbers involved," said the spokesperson. "Will these new camps have a limit? How will that be policed?
"As always, the devil is in the detail and for these centres to be effective they will need adequate processing facilities."
Alongside the new centres, it is expected that officials in Calais will open mobile centres with food and water provisions as well as showers for migrants that arrive in the port town.
Shippers, meanwhile, have been warned to expect delays on the French A25, linking Bailluel and Dunkirk, and the A26, linking Troisvaux with Calais – while increased strain is also expected secondary roads.
Forwarders also expect airfreight shipments trucked between Frankfurt, Luxembourg, Schiphol and the UK to be affected because of a number of international carriers' reliance on trucking to connect Europe's major air hubs.
To avoid potential migrant disruption, hauliers bound for Germany are expected to opt for ferry services into Belgian ports, or look further west in France for access to Spain.