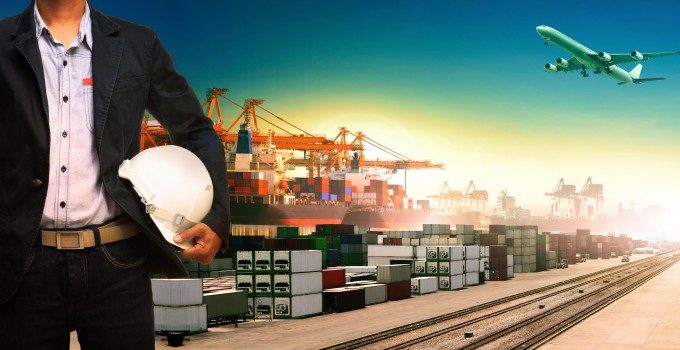 The affable and diplomatic Glyn Hughes has become the new global head of cargo for IATA – a move that is expected to be welcomed across the industry.
The well-liked Mr Hughes has huge IATA cargo experience, having been at the organisation since 1991, when he joined to expand its Cargo Accounts Settlement Service (CASS) from an initial 35 members to well over 100. More recently, he was on the steering committee of the Global Air Cargo Advisory Council (Gacag).
When asked about the job, he replied in a characteristic manner: "In the words of Jim Hacker [of UK TV comedy Yes Minister], if one is asked to serve one's country it is his duty to oblige."
It is four years to the day that his predecessor, Des Vertannes, took up the mantle at IATA, with his own challenging brief of modernising the "antiquated" air cargo industry.
The aim for Mr Hughes will be to build upon the work that he started, said Ram Menen, who today marks the first anniversary of his retirement as head of Emirates SkyCargo.
"Des initiated major changes in the industry, and he's built very strong foundations for new changes," said Mr Menen. "Now, for IATA, it's a question of building a superstructure on the top of the new foundations.
"Before Des made the changes, that superstructure could not have been built."
A critical focus for IATA now must be to continue to equalise the relationships of the three parties involved in trading air cargo capacity under the guise of the Cargo Agency Modernisation Programme (CAMP), said Mr Menen.
The programme, instigated by Mr Vertannes, initially focused on making forwarders principals in a contract, rather than agents of the airline. This relationship must now extend to shippers, argues Mr Menen.
"The shippers now need to get involved and also become principals. Shippers complain about lack of transparency in the airfreight sector, but there's nothing to stop them from buying services online – and paying for those services that they procure."
Noting that there is understandable resistance from forwarders for this to happen, he added: "Forwarders feel insecure – but airlines can't provide the full services that shippers need, and shippers can't either. So the forwarder is absolutely safe."
Mr Vertannes was also instrumental in improving the fairly disastrous relationship between FIATA and IATA.
"In his masterful way, Des managed to bring those parties together," said Mr Menen.
The airfreight industry is often mocked because of the number of associations apparently needed to run it, but each has a different role to play. The role for IATA, the airlines' representative, is to ensure the processes are in place for industry modernisation – and this is what the new head of cargo should focus on, say observers.
Of course, the other issue for Mr Hughes is the roll-out of e-freight.
Global penetration by the end of April was 14.3%. In a recent interview, Mr Vertannes acknowledged that this had been a disappointment and that he would have preferred to have seen 50% by his retirement day. But, assuming sufficient and continued impetus from IATA, e-freight is now well on its way.
And Mr Vertannes leaves his successor with another challenge. At the end of IATA's World Cargo Symposium in March, he charged the industry with cutting 48-hours off transit times.
Tony Tyler, IATA's Director General and CEO, said: "Air cargo faces considerable challenges and we have an ambitious goal to improve the industry's competitiveness through a cut in end-to-end shipping times of up to 48 hours. Glyn and his team will be dedicated to that goal, as well as to deliver the industry priorities of safety, security, quality, modernization and transformation through the e-cargo agenda."
But, as Mr Vertannes recently noted: "IATA can only encourage behavioural change."
It appears though, that IATA cannot do so at any decent pace. Citing the governance at IATA as the biggest frustration of his time there, he said: "Everything takes so long to shape and bring to a conclusion. You need to follow strict procedures and there is a consultative process, as you need to carry all the membership along with you.
"Sometimes it's difficult when you want things to happen at great speed – and they can't."
We at The Loadstar wish Mr Vertannes every happiness in his retirement – and wish Mr Hughes fair winds and following seas in his unenviable task of taking the next steps to modernise the airfreight industry.