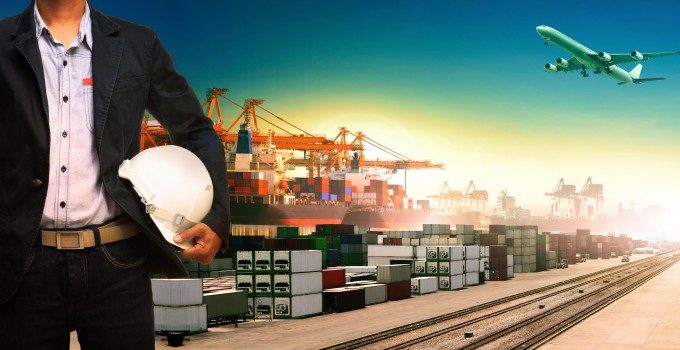 It's not often that shippers would have any interest in the hull design of container vessels, but when a new concept comes out, promising a huge boost to fuel economy that could save millions of dollars in transport costs, cargo owners might want to know more.
Today at the SMM exhibition in Hamburg, classification society DNV and Singaporean shipping line APL revealed a new design for the series of 10 13,800teu vessels that the carrier currently has under construction in the South Korean shipyard of Hyundai Heavy Industries, which will be 20% more fuel efficient per teu slot than existing vessels.
Tor Svensen, DNV president of Maritime and Oil & Gas, said that the first of the new ships, due to be delivered to APL next year, will save the line around $3m per year on existing fuel costs – representing $30m in savings a year after the final vessel is delivered.
"We have demonstrated that you can save $3m a year from the bottom line without investing a thing, apart from the work on the design itself," he said.
The main change to current designs appears to be to the vessel's bulbous bow, but what represents a step change is the way in which DNV and APL undertook an extensive analysis of the trade the vessels will be deployed on – the port draughts, operating speeds and expected mix and volume of cargoes. HHI and DNV then adapted the hull lines to that specific operating profile, using computer fluid dynamics modelling systems, which are able to test the performance of the hull form without building large-scale models and using towing tanks.
"This is a massive change to 20 years ago," APL's VP of technical services and ship management, Shaj Thayil, explained. "You used models and saw how they performed in the tanks and then went back and adjusted and so on… and it was pretty tedious. Today's technology gives us far more time to think about the actual design."
Mr Svensen added: "Most container ships have been optimised for running at high speeds with full loads. Future container ships will operate at a wide range of speeds and loads.
"This project points the way to how we should approach ship design instead – do your homework really well before you begin designing, and make sure all partners are working together."
The vessels will ply the the Asia-Europe trade and the design has been optimised for the ships to run at between 15 to 19.5 knots, calling at ports with draughts of 11 to 14.5 metres, with its European hub expected to be the Rotterdam World Gateway terminal, currently under construction on the Maasvlakte II.
There is a trade-off for lower fuel costs and emissions, however. Most container ships currently operating are capable of a top speed of 25 knots, some as much as 30 knots, and that has been lost to APL on these vessels, which will have a top speed of 23 knots.
"We believe the projected range of speeds is going to be the range they will operate at, but in the case that it goes above that, there will be a penalty to pay in terms of fuel costs," Mr Thayil admitted.
"But the bottom line is the cost per teu slot. What this design will give us is the affordability to trade on a route that has some very difficult trading conditions; and that has been achieved just through the design rather than slow steaming or trimming or other measures or extra investments," he added.
Mr Svensen further argued that with fuel currently representing 60-80% of total operating expenses in container shipping, few vessels were sailing at top speeds – a fact universally, and regularly, attested to by shippers – and said: "Can anyone see fuel prices coming down much?" he asked, presumably rhetorically.