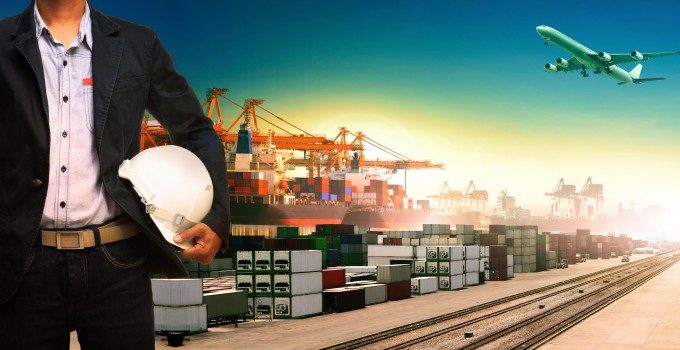 New international standards governing the growing numbers of private maritime security companies (PMSCs) are set to be developed, under a pilot certification programme launched yesterday in London.
Supporters of the programme said it could help deal with the growing threat of piracy in West Africa, as well as provide some clarity to the issue of floating armouries.
Last year the International Standards Organisation (ISO) developed its ISO280007:2012 specifications for PMSCs, which are employed by shipowners to defend vessels against pirates, and yesterday saw the first tranche of companies which are due to undergo auditing with the ultimate aim of being accredited under the ISO regime.
The process is being overseen by PMSC trade body, Security Association for Maritime Security (Sami), which has awarded a contract to investigative consultancy firm RTI Forensics to audit its members under the existing Sami standards, as well as auditing maritime security companies Securewest, Control Risk Group, Bowline and Zeal under the new ISO standards as a pilot project.
The ISO standards are based upon the Sami standards but developed at the International Maritime Organization with input from shipowner representatives, maritime lawyers and insurers.
At the same time, RTI, along with MSS Global and LQRA, are working with the UK Accreditation Services, which is looking to accredit the three companies as private security auditors, that will formally be able to issue PMSCs with ISO28007 certificates.
This might all sound overly technical, but the PMSC industry faces some severe challenges, including the emerging model of West African piracy and the contentious issue of floating armouries, while the development of internationally recognised, independent standards is also seen by many PMSCs as a way of allowing shipowners, flag states and P&I clubs to assess the quality of the huge variety of PMSCs currently operating.
David Wilson-Le-Moine, business development manager at Securewest, told attendees at the launch of the project yesterday evening: "We have long been calling for an international standard to be developed and the ISO28007 is a springboard and provides clients the chance to look at the PMSC industry, and choose their partners based on objective standards."
ISO certification will remain voluntary for PMSCs, but RTI marine director Steve Cameron said this would work to the advantage of those who became accredited.
"The maritime industry has safety standards that are driven by legislation such as the IMO's international safety management code. Many ship operators conform to these standards not because they want to, but because they have too.
"The private maritime security companies are adopting ISO 28007 not because they have to, but as they wish to embrace improved standards and demonstrate a commitment to quality and well-trained professionalism that will continue to keep the maritime industry safe. "
Mr Cameron added that ISO28007 could help the shipping industry tackle the emerging threat of piracy off the West African coast, which has seen a rise in the number and viciousness of attacks, at the same time as the threat from Somali pirates has declined due to the presence of armed guards on vessels in the Indian Ocean.
"They are very different model," he told The Loadstar. "Whereas the Somali pirates seek to capture hostages and ransom them, West Africans target vessels for what they can steal – including cargoes – and are very willing to use extreme violence.
"There is already a well-established illegal supply chain for stolen oil in Nigeria, and pirates are looking to hijack oil tankers for the cargo rather than for hostages," he said.
Nigerian pirates this morning released a French seafarer taken hostage when they hijacked the M/T Adour product tanker earlier this week. According to a report on gCaptain, the release was not negotiated, but came about after locals in the village in which he was being held alerted authorities.
Nonetheless, the rate of pirate attacks in the region has grown exponentially. The International Maritime Bureau has recorded 67 incidents so far this year, compared to 34 in the same period last year, while the Oceans Beyond Piracy organisation estimates that piracy in the Gulf of Guinea cost shipping $740m-950m in 2012, a figure that is expected to sharply increase this year.
However, the central problem in tackling piracy in the region is the lack of coordination between different governments, a difficulty that has been largely absent in the fight against Somali pirates since the creation of the Combined Task Force 151.
But Mr Cameron said that some progress had been made by West African governments. "The Nigerian government is at last investing in improved security and has seen some success in the delta – capturing an illegal barging operation, shooting pirates and capturing an illegal tanker."
However, around a month ago the US also issued a warning to Nigeria that it will bar US-flagged vessels from entering Nigerian waters over a 90-day period unless maritime security is improved.
"We need to see a co-ordinated approach by the West African countries in the region perhaps, and the IMO to address the increasing levels of piracy and associated violence in West Africa," Mr Cameron said.
Equally, it is hoped that ISO28007 could help governments deal with PMSCs' use of floating armouries, which have been developed to overcome the thorny problem of how to supply guards on vessels with arms – many states adjoining piracy areas are understandably nervous about private companies bringing large amounts of munitions through their airports, and they are equally nervous about having floating armouries anchored just outside their territorial waters.
"It seems to us that what is important is that PMSCs can demonstrate that as a necessary by-product of their operations, that they are operating a secure supply chain in terms of their arms, weapons and other security equipment.  If floating armouries provide that security then perhaps if they were to be audited to clearly defined standards it would enable governments to support them," Mr Cameron added.