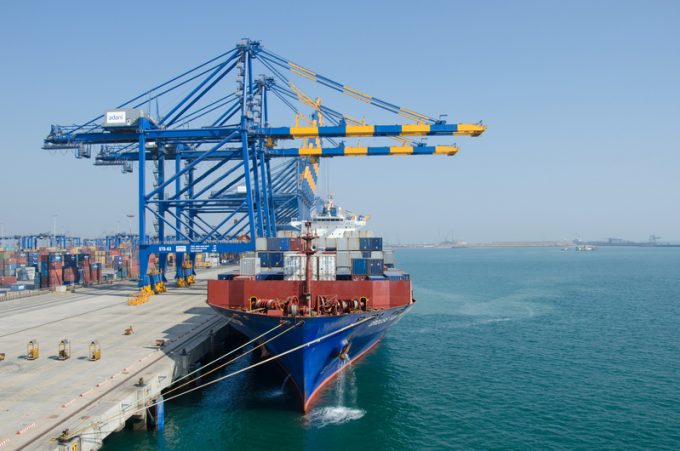 After overtaking Mumbai's Jawaharlal Nehru Port Trust (JNPT) as India's biggest container gateway, Adani-operated Mundra Port is eyeing more market share.
The country's largest private terminal operator is taking aim via its latest acquisition – a $1.4bn redevelopment of Dighi Port in Maharashtra, just 123km south of Mumbai.
Mundra, in the north-west state of Gujarat, overtook JNPT in the first quarter of last year, when it handled 970,940 teu, compared with JNPT's 847,844.
However, these volumes were significant year-on-year declines for both ports, 17% and 35% respectively, as India was badly hit by Covid volume losses, as well as a big drop in Chinese imports, said to be linked to souring relations between New Delhi and Beijing.
According to Alphaliner, Mundra's performance was assisted by the addition of MSC's INGWE and New Falcon services, adding 180,000 teu a year to the port's volumes.
Mundra beat JNPT in the second and third quarters, Adani claimed in its latest financial results, noting the port's Q3 volume, ending December, was 1.59m teu.
Maharashtra-based forwarder Rakesh Pandit, CEO of Conbox Logistics, said Mundra had been gaining market share in India's container trade "with every passing month".
"JNPT was the only good available option for customers based in northern, central and western India in earlier times, but this is no longer the case," he told The Loadstar.
"Mundra is preferred by customers, as the FOB cost of shipments is lower, especially if the customer is based in central or northern India. Since Mundra is privately run, there are no labour issues, whereas Nhava Sheva and other government run ports are prone to these and local political issues."
Indeed, Alphaliner estimated JNPT's volume losses would push it out of the world's top 30 ports last year, although its full-year figures for 2020 are not yet available.
While the port itself is government-run, four of its five container terminals are privately operated by majors such as APM Terminals, DP World and PSA International.
The port handled around 5m teu in FY2020, with further capacity on the way. For example, PSA's Bharat Mumbai Container Terminals was due to extend its capacity to 4.8m teu by 2022, but has asked to delay the expansion by three years due to market oversupply and challenges from Covid-19, according to IHS Media.
Meanwhile, Adani announced this week it would develop Dighi Port Ltd (DPL) into another "alternate gateway to JNPT".
"This is Adani's first port in Maharashtra," explained Mr Pandit. "It will give it a foothold to serve industries there, one of the major industrial and export states of India. It's a long-term investment and will play important role in Adani's growth.
"Adani is also very close to the current central government, so may even try to acquire a stake in other state-run ports, especially when government is looking to raise funds through the sale of owned companies," he added.