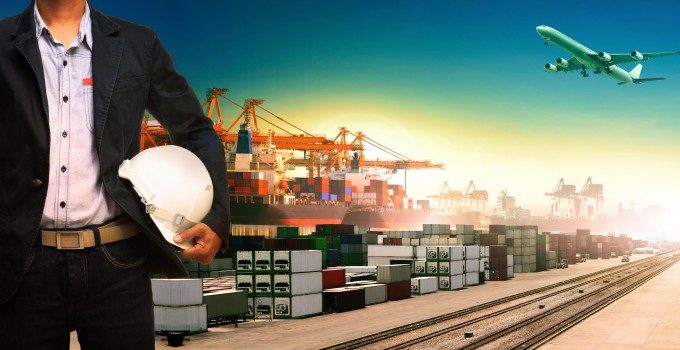 MSC's surprise last-minute €5.7bn bid to acquire Bolloré Africa Logistics from under the noses of its ocean carrier rivals represents a change of direction for the Aponte family business.
Hitherto, MSC has relied on organic growth to rise to the top of the container line rankings, and has shied away from large-scale involvement in logistics in its role as the self-appointed liner 'darling' of the freight forwarding sector.
It is thought, however, that the company is eyeing Bolloré's port portfolio as the African jewels in the company's crown.
The Bolloré group said yesterday it had granted MSC "an exclusivity until 31 March 2022" to enable it to conduct "additional due diligence and contractual negotiations" and to make a formal bid.
It said completion of any sale would require the approval of regulatory and competition authorities, "as well as of certain counterparties of Bolloré Africa Logistics".
Reports in the French press back in October suggested that the family conglomerate, led by billionaire Vincent Bolloré, was interested in selling its African logistics division, with potential suitors expected to be compatriot CMA CGM and Danish self-styled global integrator Maersk.
The former, in particular, was rumoured to be close to entering into "exclusive negotiations" for the purchase.
MSC, which has been using its vast riches, gleaned from the turnaround of the liner industry's fortunes during the pandemic, to acquire more than 200 second-hand containerships, was not seen to be in the running, given its history.
The privately owned carrier does not publish its financial results or operational numbers, but with cumulative liner profitability expected to exceed $150bn this year – the industry confident of having achieved a 'new normal' in return on investment – MSC clearly has money to burn.
Analyst Lars Jensen CEO of Vespucci Maritime, said the "battle for the logistics market was just amplified significantly", adding: "And keep in mind that we are in the beginning phase of the battle for the global logistics markets – this will intensify further."
But according to some contacts familiar with the market, it is not just the vastness of Bolloré's reach in the African logistics market that has piqued interest from Geneva. It could be Bolloré's terminal concessions that are the main attraction for MSC.
According to the latest data, Bolloré has a presence in more than 40 African ports and holds lengthy container terminal concessions at 16 box facilities, including at Ghana, Nigeria, Cameroon and Togo.
Operational control of these hubs would not only boost MSC's growth aspirations in Africa, but, perhaps just as importantly, it would not see control fall into the hands of its carrier rivals.
"I think the terminals are the jewel in the crown for MSC, but the massive footprint Bolloré has built up in Africa over the years is also hugely important," a carrier contact told The Loadstar today.
MSC's potential acquisition of Bolloré's African transport and logistics business comes just over a month after its 2M partner, Maersk, announced a joint-venture with South Africa's Grindrod Intermodal Group.
Maersk said the partnership would "build a base for future growth" and that it was "extremely serious about becoming an end-to-end logistics service provider".