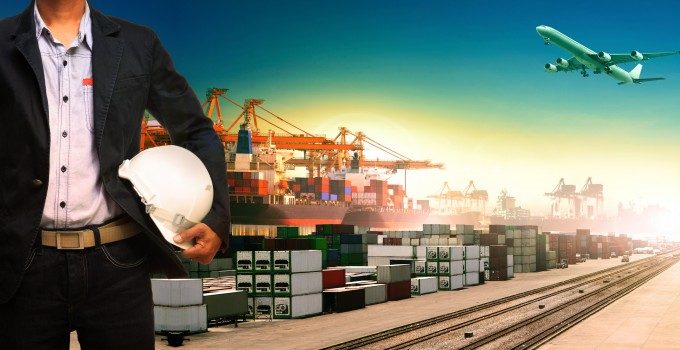 The refugee crisis in Europe is having a knock-on effect on logistics, triggering haulage price rises, while air freight has become a more realistic option for some time-critical shippers.
With some borders in the previously open Schengen area now closed or with increased checks, there have been reports of backlogs of trucks and congestion affecting countries including Germany, Austria, Hungary, Serbia and Croatia.
"The tremendous influx of immigrants is resulting in an increased cost of logistics to the industry," said Sebastian Scholte, CEO of Jan de Rijk Logistics, in a statement.
"The problems of the last months at the tunnel between Calais and Dover had a big financial impact on Jan de Rijk Logistics. These additional costs were caused by extra waiting times, empty positioning and reduced booking by customers."
While he claimed that the company had nevertheless managed to provide "an excellent service", continuing problems meant that Jan de Rijk is to levy a charge for waiting times at borders.
"Besides delays at crossings between the UK and mainland Europe, we are now also faced with increased waiting times at border crossings due to checks by authorities. In an industry with very thin margins these additional cost are not sustainable in the long run. Therefore Jan de Rijk Logistics is to start charging waiting costs for every additional hour of delay due to border checks or tunnel disruptions, in order to offset at least some of the additional cost burden."
The Dutch association for transport and logistics told Business Insider that if controls were established across all Schengen borders, adding to a one-hour delay, the costs for Dutch carriers alone would be €600m a year.
"More broadly, the return of border controls is a big blow to European competitiveness," the association said.
The chaos at Calais during June and July, when striking ferry workers caused significant delays at a time when an increasing number of refugees were trying to reach the UK from France, led to much disruption for shippers and carriers.
Priority Freight, a time-critical logistics provider, said it had laid on some 78 additional air charters to ensure that automotive customers in particular did not face any supply chain disruption.
Ed Bembridge, operations manager for Priority, said he was unable to give an accurate figure for the additional costs faced by customers over the summer, but noted: "Production stoppage or downtime at plants can cost £25,000 per minute. We kept all our clients' manufacturing sites running over this period."
In one weekend, the company said, it arranged the collection and delivery of more than 2,000 cu metres of material by air. Charters were arranged from Germany, the Czech Republic, Poland and Spain.
"Where time permitted, we were able to consolidate cargo at centralised airports onto larger aircraft to reduce the overall cost to our clients," added Mr Bembridge. "We used aircraft ranging in size from Metroliners and Kingairs  to AN12s and A300s."
The company also put on additional teams to help with cargo handling in Germany and the Czech Republic.
"We have teams with experience to help and oversee handling and break and build of pallets, but also to speed up the process of loading the aircraft safely. But it is fair to say that some airports in Europe have better facilities than others."
While the main problems at Calais have abated, there remain some delays on the route.
"The situation has improved hugely, but delays to cross-Channel carriers are still ongoing due to heightened security in Calais and occasional breaches of fencing at Eurotunnel," said Mr Bembridge.
Mr Scholte called on governments to work together to provide solutions.
"Europe and the rest of the world have to solve this situation. First of all, from a humanitarian point of view, it is our moral obligation to help to solve this situation together. Secondly, these problems are also adding cost to the transport of goods."