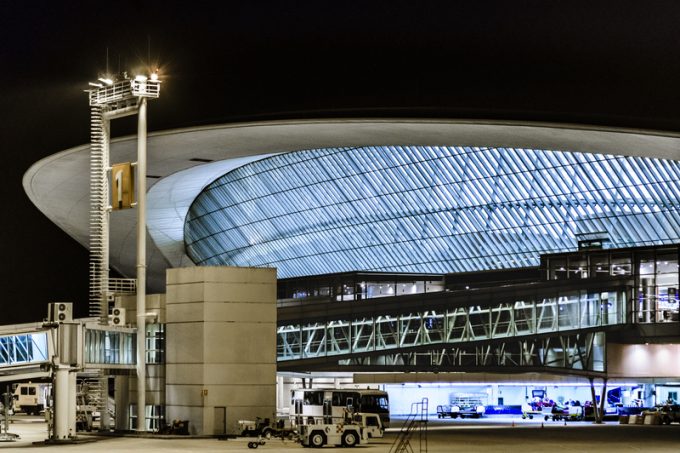 Montevideo Free Airport's (MVD) efforts to establish itself as a hub and distribution point for Latin America has sprouted a new growth.
It is poised to play a key role in the distribution of medical cannabis through the region after the government introduced new regulations allowing the drug to be distributed through bonded warehouses.
The new regime allows international shippers to move traffic through Uruguay via bonded warehouses, where shipments can be broken down into individual consignments for recipients in Latin American countries, noted MVD sales manager Hans Guiscardo.
"This is a game-changer for the medical cannabis industry," he said.
Uruguay has legalised both medical and recreational use of cannabis, but the medical segment offers more potential internationally.
By June this year, four countries – Canada, Uruguay, Georgia and South Africa – had legalised recreational cannabis (several others, like the Netherlands, tolerate it but have not officially sanctioned it), whereas 46 national governments have legalised the medical use of the drug.
In the US, 33 states permit medical use, and 10 allow recreational use.
After Canada legalised recreational use in October 2018, supplies to newly opened  stores were scarce for months as most production was medical-grade cannabis, of which a large portion was exported.
The country's largest producer established an 800,000sq ft growing facility at Edmonton International Airport during the run-up to legalisation and added another 400,000sq ft to serve as its international distribution centre.
"Cannabis moves as air cargo," said Alex Lowe, the airport's cargo business development manager, pointing to requirements for security and speed.
Edmonton also attracted a manufacturer of LED lighting systems designed for indoor plant growth, which uses the airport location as its main manufacturing and distribution centre in North America.
Carriers have reported steady cannabis traffic, but there are concerns about landing in countries that ban the drug, so many airlines do not carry it.
The growth potential is mouth-watering however, according to cannabis market intelligence firm BDSA, which estimates global sales to reach $19.7bn this year, up 38% on last year. The firm projects sales to show 22% CAGR in the coming years, to reach $47.2bn in 2025.
The US is the largest market, projected to reach $34.5bn in 2025 at a CAGR of 18%, while international sales will balloon from around $700m to $6.5bn, according to BDSA.
New Frontier Data, a Washington-based cannabis research outfit, has a less frothy outlook, but is still bullish. It predicts sales in US states that have legalised cannabis to reach nearly $30bn in 2025, growing at a compound annual rate of 14%. Its analysts predict annual sales of medical cannabis to grow at 17% CAGR to $13.1bn by 2025, while "adult-use sales" should climb at 16% CAGR to $16.6bn.
For Montevideo Free Airport, the new legislation has already brought benefits. Last year work started on construction of the second phase of its pharma hub, but this ground to a halt during the Covid-19 downturn – just months from completion. The government's new policy on the transit and storage of cannabis has triggered the restart of the project, Mr Guiscardo reported.
By the end of the first quarter, or early in the second, next year the expanded pharma hub will be ready, with 1,425 positions, freezers for various temperature ranges, two conditioning rooms and a storage area.
All of this could also process the flow of Covid-19 vaccine, where Mr Guiscardo also foresees a strategic role for MVD.