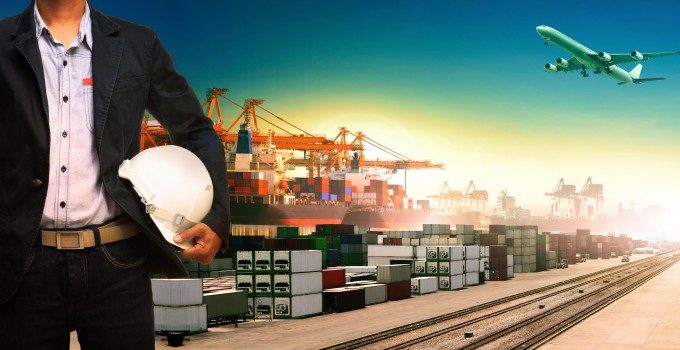 A radical restructuring of the supply chain of one of the world's largest food companies is set to radically reduce its cost base, according to the senior executive charged with overseeing the project.
Daniel Myers, a 33-year supply chain veteran of US giant Procter & Gamble, was last year hired by Mondelez International, the snacks and drinks producer that was formed following the management buy-out of the Kraft Foods North American grocery business, and told delegates at a recent finance conference in New York that the company was now on course to achieve around $3bn in savings from a redesigned supply chain.
Mr Myers' remit was to transform the company's supply chain, which had become a tangled, messy composite of the individual supply chains of the acquisitions made over the past two decades, as Mondelez – or Kraft as it was then known – grew to be one of the world's largest companies in its sector.
"This is a supply chain that has been built through a long history of acquisitions," he said, referring to the series of purchases that began with German coffee maker Jacobs in 1990, included other European companies such as Milka, Nabisco and Lu and ended with the acrimonious takeover of British confectionary giant Cadbury in 2010.
"In the last few years we have been integrating LU Biscuits and Cadbury, and these businesses greatly expanded our operations in Europe and emerging markets. As a result, our supply chain network is fragmented, complex and inefficient," he continued, explaining that the Mondelez portfolio now had over 74,000 stock-keeping units (SKUs) . "But the average revenue per SKU is about one-third of the leading CPG [consumer packaged goods] companies," he added.
In a further illustration of the size of the task facing him, Mr Myers said that in Europe alone, the company had more than 4,000 individual suppliers, while only 15% of its production plants in the region were A-rated. In North America, 60% of its manufacturing facilities were more than 40 years' old, with many described as sub-scale.
"All of these factors make it difficult to deliver consistent service levels at benchmark cost levels," he said, and given that even growth in emerging markets had slowed, the company's search for increased profit would be found in reducing its costs.
His response has been to draw up a five-pronged plan, which includes a complete overhaul of the firm's executive team – with some 30 senior management appointments in the last 12 months – as well as the introduction of the six sigma programme across the organisation to improve productivity. He has also introduced a new cash management programme to free-up cash for reinvestment.
However, it is in the design of new production facilities and the associated supply chain network that will appear, that he most dramatic aspects of the transformation will be seen.
The new production facilities will not only have considerably greater capacity, but also be of a "Lego-like" modular design that can be easily replicated in other locations and emerging markets, constituting Mondelez's highest areas in terms of growth of sales, they are expected to be located closer to end markets to cut logistics costs, in a sort of reverse near-shoring exercise.
"We are locating where our consumer will be in the future and, additionally, optimising outbound logistics from plants focusing on direct shipments to minimise touches, streamline services and improve inventory management," Mr Myers said.
Mondelez currently sees an average revenue per plant of around $210m a year, but plans to increase this to $300m a year by 2016 through building eight new state-of-the-art plants and closing a host of existing ones – this year alone it has announced the closure of 12 plants and distribution centres around the world.
Another five new plants are slated to be built by 2020, leading to an overall production capacity increase of 28% over current levels and average revenue per plant of $500m per year.
The flagship project in this programme is the facility under construction in Mexico, due to open in the second half of next year.
"Instead of a footprint of 15-25 acres [6ha-10ha], which is our standard, this will have a footprint of 125 acres [50.5ha], and it's adjacent to two major railroads and two major highways that will allow it to supply Mexico and North America.
"Whereas most of our bases aren't adjacent to distribution centres, in this case we have worked with the government to reserve 250 acres for use by strategic suppliers, and there will be a distribution centre on site to direct shipments to customers," Mr Myers said.
This programme of construction, along with a radical rationalisation of its supplier base into a few core suppliers will, company chairman and chief executive Irene Rosenfeld claimed, generate $3bn in gross productivity savings, $1.5bn in net productivity and $1 billion in incremental cash, which will be the primary driver of an approximately 60-to-90 basis-point annual improvement in base operating income margin.