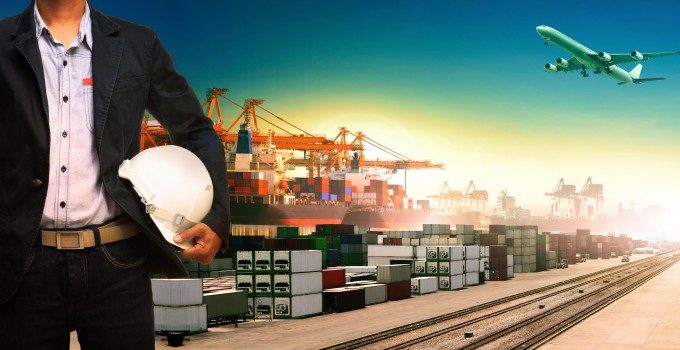 Back from Miami, for Air and Sea Cargo Americas. Those in the know claimed it was much better than normal, although it's not certain that all the (much-publicised) 6,000 or so registered visitors turned up.
While it was agreed that there was a huge improvement, both in the conference programme and exhibitors, the miserable near-airport venue left much to be desired, and the large-ish exhibition, squeezed into a small hall, came complete with surly staff on hand to lay down the law in a less-than-friendly fashion.
Nevertheless, it was busy. (Whether those Latin American airlines that had decided to man their stalls with models rather than management achieved much in the way of real business, remains to be seen.) 
The conference was a peculiar hybrid of air and sea – interesting, but not necessarily invaluable, although the rare shippers' panel, including Walmart, Cargill and Samsung raised interesting issues, which also attracted other manufacturers to speak from the floor, asking how airlines should be assessed, how security concerns are dealt with, how valuable cargo should be handled. 
Several odd snippets stand out. Mauricio Nieto of Aeromexico Cargo, wondering whether Mexico would ever reach the heights of modernity (education, security, stability) of the new Colombia, generally acknowledged to be one of the rising stars of the hemisphere. Matthew Tabisz of Samsung, when asked what he would do with a blank cheque, declaring he'd buy an airline, (which possibly reveals how little shippers understand about the challenges of running one). 
Nick Rhodes of Cathay Pacific took US airports to task –  he has nowhere to put his new 747-8F – space is at a premium and he wondered why the airports hadn't grasped that larger planes were coming on stream. He was part of a six-person strong airline panel, (which perhaps would have benefited from the inclusion of a forwarder and others from the supply chain), which teased the TSA into responding from the floor, and attracted a good Q&A session. 
And sadly, there was a rather shameful speech on India, from a US forwarder, which turned the stomach by revealing how little some people (even those in a global business) understand cultural differences, and are ill-prepared to meet other cultures half way. (No, employees don't speak a "secret language" that foreign management are excluded from – they speak their own language. It's also very hard to digest the sentence: "The world really needed Walmart to open in India." And no, India is not a life-threatening place for Americans. Even if they get tap water near their eyes.)
But putting peculiar local attitudes to one side, should you have gone? 
Well, apart from the fact that a little winter sun is a very pleasant thing for those suffering the cold, yes, probably, if you are looking for opportunities in Latin America. It's obvious that interest in the region is reaching fever pitch. And with local players such as LanCargo cheerfully expanding, and AviancaTaca/Tampa hoping to take 25% of its revenues from cargo by 2015, while greedy opportunists such as Saudi eagerly watch, it is likely to become even busier. 
But there are good reasons to be watching the market – Foxconn's advance into Brazil, the auto trade in Mexico, the burgeoning healthcare market, the Panama and Colombia free trade agreements, even the widening of the Panama Canal in 2014 could have a bolstering affect on air cargo, as Panama looks to become the Hong Kong of the region, (while Miami is more than keen to take a bigger regional role). 
It wasn't the smoothest or best event of the year. But it did bring together a lot of players, from all over the world, most of whom reported good business from the event. And it gave Miami a chance to plant itself firmly on the region's cargo map. 
It's definitely worth watching this space.