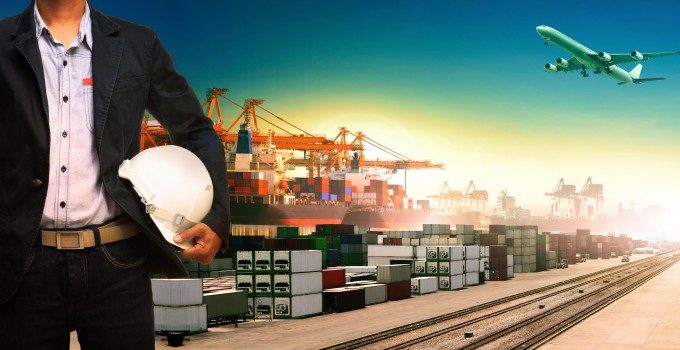 US-headquartered supply chain solutions provider Menlo Worldwide will target the next phase of its South Asian expansion on Indonesia, senior management told The Loadstar on the sidelines of last week's TOC Container Supply China event in Singapore.
South Asia managing director Desmond Chan said it was looking to secure the rights to operate in the country and scouting out possible warehouse locations, with growing interest in the country from multinationals.
"We are talking to three or four customers, and hope to conclude something this year," he told The Loadstar. "We need to have the right location, somewhere in the Jakarta region.
However, he also said that existing infrastructure in the country remained a fundamental challenge.
"The airport is being expanded, but it is slow going, while the ocean port is simply terrible – it takes on average 20 days to clear a container through the port. There are plans to expand it, but it takes a long time to build a port, and we don't expect any real improvement for five to 10 years," he said.
The company works in three main verticals in the south and south-east Asian regions – hi-tech, automotive and consumer goods – and is looking to add warehouse capacity across the five countries that make up its south Asia arm, India, Thailand, Malaysia, Singapore and Australia, as well as expanding into a sixth – Indonesia.
This strategy is predicated on the further growth of the middle class in the region, added Mr Chan.
"As middle-class income rises, so too does their consumption – and for retailers to support this growth they need next-day deliveries, which means they need more warehouses.
"Over the last three to five years we have seen more and more European and US retailers coming to the region, opening their own stores and franchises and, increasingly, taking over direct distribution," he added.
One key recent contract win was Starbucks in Thailand, which had 170 outlets across the country, with 140 of them in Bangkok. The scope of the contract is large for this sort of market – comprising warehousing, inventory and transport management services for chilled, frozen, air-conditioned and ambient products, centred in a new 7,635sq metre dedicated warehouse in Bangkok.
The contract also includes a range of in-warehouse value-added services, running night-time deliveries to Starbucks stores of products such as cakes, and the daily and weekly delivery routing for chilled and ambient products to all Starbucks stores throughout Thailand.
In contrast, the development of e-commerce retailing, unlike the rapid growth seen in China, has been patchy.
"In this part of the world it is kind of stop-start," said Menlo's regional business development manager Michael Lim. "In Malaysia, it grew very quickly and they couldn't control deliveries – we need the roads to be better developed."
And yet it is the sense that the market has matured in China and that multinational producers are considering other sourcing locations, which is driving Menlo's focus on southern Asia.
"Those that are still producing in China are producing goods only for consumption in China," Mr Chan added.
Longer-term, Menlo is also looking to follow customers looking to diversify to Vietnam, and others are beginning to look at Myanmar, although its integration into global trade remains some way off.
However, it is in the much maligned Indian market that – until last year at least when extreme exchange rate fluctuations in the value of the rupee caused a wobble in trade – that the company has seen some the most consistently high rates of growth: at 30% year-on-year since it first began operating there in 2009, mostly spurred by India's rapidly expanding automotive industry, and its business in the country is almost entirely domestic.
Mr Chan argued that a further fillip to trade would come if the Indian government pressed ahead with long-held plans to abolish inter-state tax and introduce a nationwide goods and services tax (GST).
"One customer has 40 warehouses across India just to avoid the inter-state tax – it would be a huge development if a GST came in; it could completely transform its supply chain landscape." he said.