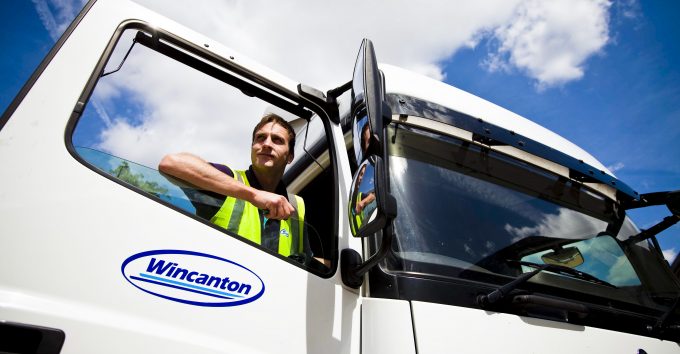 UK 3PL Wincanton has signed a conditional agreement to sell the operations of its struggling container haulage business to Maritime Transport for £1.5m ($1.94m).
Wincanton completed a year-long strategic review of its operations during the summer, and CEO James Wroath told The Loadstar this year that the container haulage arm would require "a certain amount of re-shaping", in terms of its "general alignment with the rest of the business".
However, today it was confirmed that management had concluded the future of Wincanton Container Logistics lay outside the group.
"The disposal of containers is aligned with the group's strategy of focusing on its core markets that offer the greatest potential for growth," it said in a stock exchange announcement.
"The [containers] business is subject to a high-level of volatility in the daily demand for its services and the short-term nature of its contracts differs from Wincanton's core business model, where visibility of earnings is prioritised.
"Containers is likely to require investment within the next two years and Wincanton is committed to directing investment towards higher value areas of the group."
The deal will cement Maritime's position as the largest container haulage firm in the UK.
"All employees and assets will be transferred to Maritime, and Maritime will continue to work with Wincanton as a strategic partner, supporting a number of Wincanton's customers' international supply chains.
"The combined business will create a road fleet of 2,000, with 3,000 employees based throughout the UK," Maritime said.
Maritime Group chairman John Williams added: "We welcome the staff and drivers, and look forward to building our capability in the container transport sector and relationships with its customers."
The Loadstar understands that around 800 assets will be transferred to Maritime, with around 400 also transferring under TUPE [Transfer of Undertakings (Protection of Employment)] regulations.
Wincanton Container Logistics has net liabilities of around £1m, mostly accrued through its leased fleet, and, after fees and provision for costs of separation, Wincanton expects "to report a small exceptional gain on disposal".
The container business draws in annual revenue of around £60m, but has struggled to book a profit. Wincanton said removing it from its books "will lead to a small increase in the group's underlying profit before tax".
Mr Wroath said: "I would like to thank all our colleagues in the container business for their professionalism and service to our customers during Wincanton's period of ownership and we wish them well for the future."
In a trading update issued to the LSE last week, Wincanton reiterated guidance at the beginning of September that it "expected results for the current year to be materially ahead of market expectations".
It is set to announce its half-year results on 5 November, when it is also due to unveil a new reporting structure, devised following the strategic review.