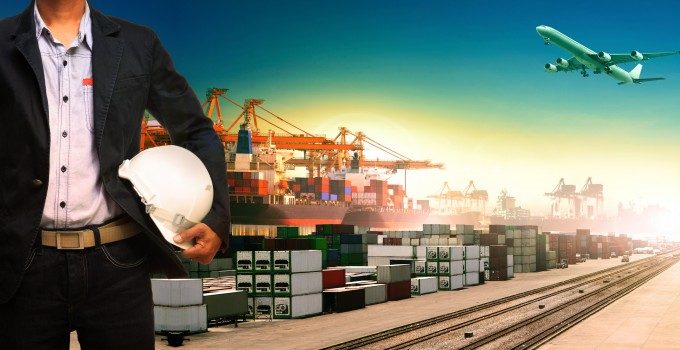 On the rebound from the thwarted P3 Alliance, Maersk Line and MSC today announced the 2M – a vessel-sharing agreement for 185 ships on east-west tradelanes.
There is no room for the third P3 member, French carrier CMA CGM, in the 10-year deal, which covers 21 strings and features a combined capacity of 2.1m teu.
Chinese regulators blocked the 255-ship P3 Alliance plans last month, but the lines remained convinced of the need to improve vessel utilisation and lower slot costs.
However, it is understood that lawyers representing the carriers were not optimistic that the Chinese would agree any watered-down proposals, so a "pure VSA" with a smaller combined market share was deemed the best option. To achieve this, three had to become two, and the smallest carrier was excluded
Left without a partner or alliance, CMA CGM is now expected to join discussions with other independents like UASC and Chinese carriers Cosco and China Shipping Container Lines.
MSC today took the rare step of issuing a press release to explain the formation of the 2M. A "positive step in our continual drive to enhance our operational network in terms of scope, scale, efficiency and reliability", was how MSC vice-president Diego Aponte described the move.
The VSA will comprise 21 strings on six services between Asia and North Europe: four between Asia and the Mediterranean; four on Asia-US west coast; two between Asia and the east coast of North America; three between North Europe and North America; and two between the Mediterranean and North America.
Maersk will contribute 110 vessels with a nominal capacity of 1.2m teu, representing 55% of the total capacity, with MSC's 45% made up of 75 ships totalling 900,000teu.
There are no details of  ports or terminals to be served by the VSA, but it is assumed that existing arrangements of the carriers will continue, as the announcement said: "Each party will thus execute their own operations, including stowage, voyage planning and port operations."
However, given the complexities of the operation and their differing priorities, the two lines will establish a "joint co-ordination committee", which they say "will monitor day-to-day management of the network".
A key component of the P3 – something which particularly irked the Chinese – was the establishment in London of a tonnage centre to ensure the smooth unbiased running of the network.
The new joint co-ordination committee will, according to Maersk and MSC, have no executive powers, so final decisions on issues such as scheduling and slot allocation will still be made in Copenhagen and Geneva, implying that an "operational hotline" between the two headquarters would be exactly that at times: hot!
Maersk was understood to have been the chief instigator of the original P3 concept and obviously believes the new agreement with MSC will give it better vessel utilisation levels, economies of scale and better profits for its shareholders.
Maersk Line chief executive Soren Skou said Maersk Line shared the "same ambition" as MSC: "to have as efficient and effective an operation as possible".
He added: "We will continue to provide our customers with competitive and reliable container shipping in the east-west trades at attractive prices."
Shippers will be hoping that the Danish carrier succeeds in pulling MSC's poorer schedule reliability record up to its top-tier level, rather than the other way around.
The 2M VSA is expected to commence early next year, although Maersk and MSC cautioned that the start date would be "conditioned by filing of information to, and in some cases [obtaining] approvals by relevant maritime authorities".