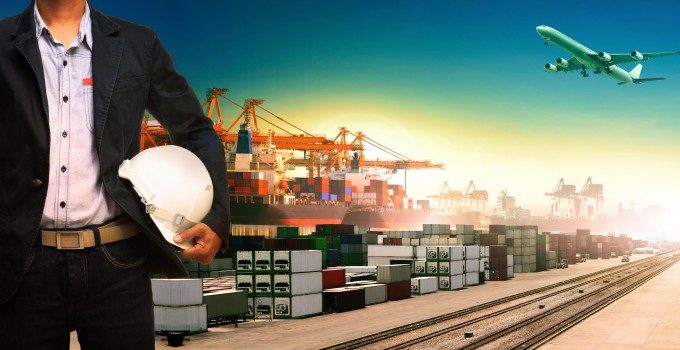 Maersk Group chief executive Nils Andersen admitted this morning that its container shipping arm had been "a little bit hesitant" to join the rate battle for cargo on the headhaul Asia-Europe route, but said Maersk Line would "live with whatever rates are in the market" and vowed not to concede market share over the full year.
Mr Andersen explained that the initial reluctance to join the fray – along with "some confusion" for customers in the early weeks of the 2M alliance – had mostly accounted for a fall in Maersk Line's liftings in the first quarter to 4.4m teu, down 1.6% on the same period of 2014.
However he unleashed a shot across the bows of other east-west alliances which, he said, had grown their networks faster than 2M and been "quite fast" to pass on bunker cost savings to customers. Mr Andersen warned Maersk Line "will increase market share again" to "grow with the market".
Despite the fall in carryings, a 3.2% decline in revenue (to $6.2bn) and a 5% slump in average rates (to $2,493 per 40ft), Maersk Line still delivered its best ever quarterly result: a $714m profit, representing a 57% year-on-year improvement.
With some assistance from a strong US dollar, the result for the carrier was driven by the dramatic fall in bunker prices, which averaged at $358 per tonne in the first three months of the year – a 38% reduction on the same period of 2014.
The lower fuel price, which Maersk Line accounts for with a six-to-eight week delay, more than covered the further $163 per 40ft unit cost reduction achieved in the first quarter, implying that other costs had increased.
Despite the freight rate volatility and the uncertainty over which direction oil prices will go next, Mr Andersen said the guidance for Maersk Line of a result higher than the $2.2bn produced in 2014 still held, although cargo growth is expected to be at the low end of a 3-5% range.
Meanwhile, Maersk's terminal operator APM Terminals has hit a bump on the road to its $1bn annual result aspiration, due to weaker business at its terminal operations located in oil producing nations.
Recording a quarter-on-quarter 19% decline in underlying profit, to $175m, the full-year guidance for 2015 for APM Terminals has been revised to below the $849m achieved last year.
Mr Andersen said the APM Terminals result was "the first time it has been down for many years, due to its exposure to a number of markets where low oil prices have had a negative impact".
The number of containers processed at its terminals around the world fell to 9.1m teu, down 2.6%, compared with the first quarter of 2014, although revenue climbed by 4% to $1.1bn. However, its result was also pulled down by the start-up costs of new terminals in Santos and Rotterdam's Maasvlatke II.
Elsewhere, forwarding arm Damco continued to disappoint. It spilled another $10m of red ink in the first quarter, a slight improvement on the $11m loss recorded in the first three months of 2014. Mr Andersen gave no indication when the previously advised "expected progress" would materialise.
Damco suffered a "double-digit decline in airfreight volumes" in the first quarter and said that all three business sectors "were under pressure".
At group level, Maersk posted a $1.6bn profit for Q1, compared with $1.2bn for in the same period in 2014, and despite negatives from low oil prices for its energy sector, it still expects an underlying annual result of $4bn, versus the $4.1bn recorded for last year.