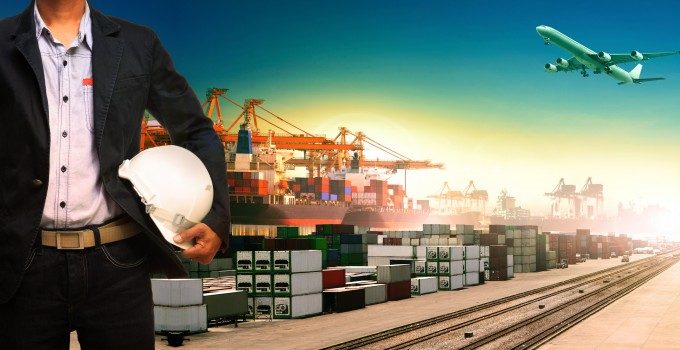 Macquarie Research estimates that Maersk Line's proposed vessel-sharing agreement (VSA) with MSC could contribute $400m a year to the carrier's net operating profit after tax (NOPAT) by the 2016 financial year, pushing the carrier's overall profit to a staggering $3bn.
Although the proposed VSA between the world's two biggest container lines is equivalent to 80% of the capacity pledged by the vetoed P3, the number of vessels deployed will be just 70% of those stemmed for the P3 network, suggesting that the 2M will provide higher unit cost savings than could have been achieved by its ill-fated predecessor.
Indeed, during AP Møller Maersk's first-half interim results presentation, group chief executive Nils Andersen said that unlike the more complex P3 co-operation – which included CMA CGM and would have boasted a UK-based operations centre – 2M benefits would come exclusively from fuel efficiency and network streamlining, but be "very close" to the overall gain envisaged from the P3.
In its bullish investor note on AP Møller Maersk, headed Onwards and Upwards, Macquarie's outlook for its container sector is equally positive, notwithstanding the co-operation with MSC.
It said: "We expect Maersk Line profit to accelerate in H2 14, driven by seasonal volume benefits and incremental cost savings following delivery of the twelfth Triple-E vessel last week, which enabled the AE10 service to be fully fitted out with these ships, enabling a step change for unit costs."
As a result, the analyst has raised its estimate this year for Maersk Line to a NOPAT of $2bn and for 2015 to $2.4bn.
Rather conservatively however, given that the 2M is slated to commence early next year, it is only for the 2016 fiscal year that it includes a contribution from 2M savings.
Meanwhile, Drewry's Equity Research investor note on APMM has also revised its estimate on the group's profitability in line with the company's $4.5bn outlook and raised its share price value significantly.
Like Macquarie, Drewry focuses on Maersk Line as the main driver of the group's success. It says that the carrier will be the "key beneficiary as growth in global trade volume regains momentum and freight rates recover year-on-year".
Noting that "cost optimisation has driven profitability", Drewry says that the major cost savings programme initiated at Maersk Line in early 2012, following a $500m loss the previous year, was the beginning of the reversal in the container line's fortunes.
It said: "Costs continued to move southwards in Q2 14 when profits increased 25% year-on-year to $547m on a 4.4% reduction in unit costs… bunker consumption was down 7.2% in the quarter because of slow steaming and the introduction of giant Triple-E vessels that consume 15% less fuel than older ships."
And with an EBIT margin at more than 5% above the industry average Drewry says this all points "to a very good year for Maersk".
Nevertheless, the analyst has a mixed view on APMM's $1bn share buy-back programme, despite the positive response from the market, saying that the excess cash could have been used to retire some of the firm's bond debts thereby helping to secure a higher credit rating and thus reducing the cost of future borrowing.
Having just successfully launched and priced its inaugural US bond offering, including $750m and $500m bonds at coupon prices of 2.55% and 3.75% respectively, Maersk would no doubt argue that the ticket price on its bonds is not high, and indeed the envy of most of its peers.