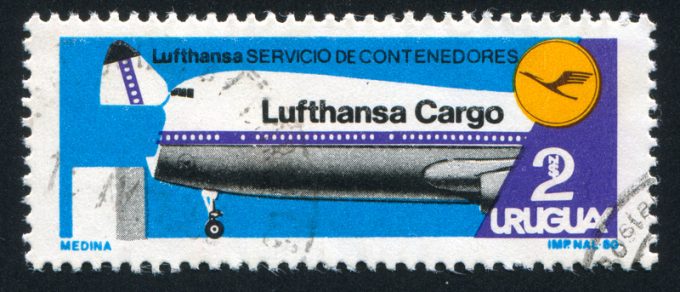 After a turbulent year that shifted its focus firmly to the intercontinental arena, heyworld, the e-commerce offshoot of Lufthansa Cargo, is set to expand its reach.
The European response to the Covid-19 pandemic last spring had a profound impact on heyworld, launched in summer 2019 to offer a dedicated service to online retailers, digital marketplaces and forwarders dealing with e-commerce.
Initially the fledgling company had focused on using the belly capacity of its parent, which offered ample opportunities in the intra-European market. But the collapse of international passenger flights undermined the plan and forced heyworld to alter course.
"We had to do something. We had a lot of intra-European traffic in the bellies," said MD Timo Schamber.
The focus was shifted decisively to intercontinental traffic, which soon saw strong growth.
"Intra-Europe virtually disappeared. In some months we had 100% intercontinental business," Mr Schamber said, adding that in recent months European flows had improved and now made up about 25% of the company's traffic.
And he does not expect this split to change much. The firm's business model, with services including customs clearance, is better suited for intercontinental flows, he said. Moreover, the amount of intra-European e-commerce with more emphasis on speed than cost is lower than in the intercontinental arena.
With transit times of three days within Europe and five to seven for intercontinental traffic, the firm's service is positioned between express and mail.
Offering customs clearance and tracking as well as first- and last-mile service, the company has also fared well with flows beyond Europe to and from the UK after the latter's exit from the EU.
"It would be a lie to say that there were no challenges when we set up our Brexit product, but we have reliable partners in the UK and our solution works," Mr Schamber said. The Brexit service went live on 1 January and has drawn in fashion retail firm Bestseller Group.
The shift to predominantly intercontinental business has elevated the importance of heyworld's hub in Frankfurt, which was less relevant for traffic within Europe. The warehouse, which can handle 8,000 parcels in one shift, is set for expansion this year.
"It's not just about putting in a sorter, it has to communicate with our system," Mr Schamber said. The company handles and tracks traffic at the shipment level and maps the parent company's tracking to avoid confusing customers with LH Cargo tracking system.
The transport management system, which constitutes heyworld's biggest investment to date, was developed in-house and is linked to partners and customers, connecting to the latter through an API.
At origin points the company works with local partners who take care of handling, pallet building and customs clearance. In addition, heyworld works with local LH Cargo offices.
"We have good support from our parent company. We have access to the necessary spaces and are free to create processes as we need," Mr Schamber said.
Although the support does not extend to preferential access to capacity on the parent airline group, which carries all heyworld's traffic, he said: "For now we're satisfied with the Lufthansa Cargo capacity that we get."
But Mr Schamber expects to start using lift on other airlines before the end of this year.
"We're already registered with CASS and IATA, which means we can place bookings on other airlines. We will definitely do this this year," he said.
At this point exports constitute the lion's share of heyworld traffic, so strengthening imports is one of the major targets for 2021. Another is to expand the network and build the customer base, but this does not entail setting up overseas branches for the time being.
"We will see if it makes sense to open a branch in Asia, or if we need to build one in North America. It's not necessary today," Mr Schamber said, adding that currently he sees no need for heyworld to develop multimodal capabilities.
"Ocean and other modes of transport will be less and less relevant for e-commerce," he said, pointing to Amazon, which has aggressively slashed transit times, thereby creating consumer expectations of accelerated delivery, which is still growing. In e-commerce, particularly fast transit time is critical, he stressed.
Over time, heyworld will likely face more competition from other airline ventures. Stan Wraight, president & CEO of consultancy Strategic Aviation Solutions International, sees a growing number of airlines having a go at a dedicated e-commerce service, such as Emirates and Southwest.
It offers better prospects of success than doing linehaul for the likes of Amazon, he noted. However, airlines have to make strategic investments and ensure they have the necessary processes in place, he warned.