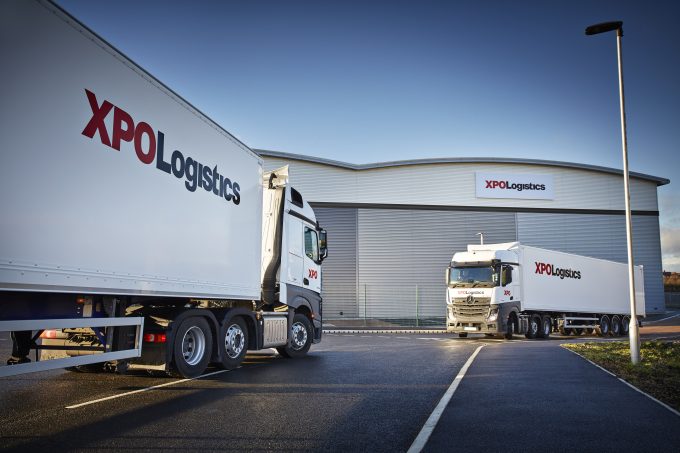 XPO Logistics chief executive Brad Jacobs has confirmed that the company's 'growth by acquisition' strategy is on hold, after deploying nearly $2bn to shore up its share price.
"We are not actively pursuing any M&A at the moment; we are much more focused internally," he told The Loadstar yesterday, shortly after XPO reported its first-quarter results to the New York Stock Exchange.
However, he added: "There will be a day when we return to M&A.
"We have an authorisation to purchase up to $2.5bn of stock and so far we have done $1.9bn, so we have the leeway to do another round of buybacks. It may be that takes place in the near term or later."
Since December, in two tranches XPO has repurchased 35.2m shares for an average price of $53.42, a total cost of $1.9bn, representing about a third of its total market cap.
The company's explosive growth rates have ground to a halt over the last couple of quarters as XPO faced economic headwinds combined with the blow of losing $600m of Amazon business in the US at the end of the fourth quarter last year.
During a call with analysts, he admitted XPO was looking to refocus its customer profile and reduce its dependence on larger accounts.
"Our customer concentration was too much. We made a mistake letting one customer get $900m of business with us. It's just too much.
"Previously, if you looked at our top five customers, it was about 11% of revenue and then the biggest one was a little more than half of that. Going forward, we're going to be much more diversified.
"Our top five customers this year should be something around 7% of revenue and no customer will be more than 2%," he said.
Group-wide reported revenues for the first quarter this year were $4.12bn, slightly below the $4.19bn in Q1 last year. However, efficiency measures meant it managed to increase profits.
Adjusted ebitda for the quarter came in at $343m, compared with $330m last year – although the adjusted figures exclude "$13m of restructuring costs, primarily severance, and $1m of transaction, integration and rebranding costs" – meaning profitability was, essentially, flat.
Mr Jacobs said further efficiency measures would be deployed, and the one he was most "excited" about was the recently released labour management tool XPO Smart, which uses demand forecasting in its contract logistics facilities to predict how many staff will be required to handle its volumes any given day.
"This is gives us the tool to get the right ratio between full-time and part-time staff, or between permanent and temporary staff, and we will be looking to deploy this into other areas of the business."
XPO confirmed that its full-year targets remained unchanged at ebitda of $1.65bn-$1.75bn and a free cash flow of $525m-$625m, targets it established before the Amazon loss.
Mr Jacobs told The Loadstar: "We had a great quarter in sales – we won $1.1bn in new business and this is an acceleration in our sales wins. Our global sales pipeline hit a new high with over $4bn."
XPO divides its business into two lines – transport and logistics. Its transport segment generated quarterly revenue of $2.66bn, compared with $2.77bn in the same period in 2018, and was largely the result of the Amazon loss and adverse foreign exchange. Adjusted ebitda for the segment was $264m, compared with $266m.
Its logistics operations generated revenue of $1.49bn, up 3.2% year on year, while adjusted ebitda was up 0.9% to $113m.