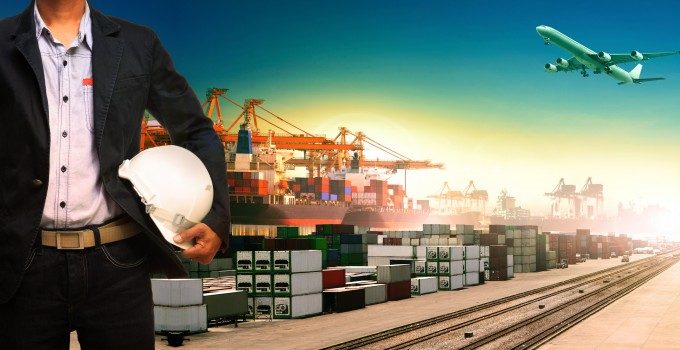 London Gateway has won its second Asia-Europe deep sea service after Maersk Line announced that the 2M's AE7/Condor service will transfer its UK port call from Felixstowe at the end of this month, as pressure on inland container supply chains continues to mount.
In a customer announcement the Danish carrier said that the last call at Felixstowe would be the MSC Diana, due to arrive on 20 November.
The following week, Maersk's flagship Triple-E vessel, Maersk McKinney Moller, will make the inaugural call at London Gateway, due to arrive on 27 November.
Maersk Line said it expected the change of port would result in fewer service disruptions that have plagued UK container supply chains since the summer.
"We hope that with this change you will experience a reduced number of schedule changes and unexpected disruptions, all while enjoying the usual service level provided by Maersk," it said.
But the switch may have come too late for the UK's beleaguered container haulage industry, which has been described by insiders as "on the verge of disaster", as a result of a myriad of factors including rising costs, a shortage of drivers and road and port congestion.
Ryan Clark, co-owner of forwarder Westbound Shipping Services, told The Loadstar: "I'm unsure whether it's the perfect solution but, what with Felixstowe and Southampton (and haulage around those ports) very much struggling without any hint of easing up soon, this could be a welcome alternative option."
The haulage issues led to Maersk announcing last week that it was increasing the notice period of UK haulage booking cancellations to two days, in an effort to "improve haulage availability and provide a more reliable service", and any booking cancellation after that cut-off will be subject to a £290 charge.
Elsewhere, UK container haulage firms are considering putting new congestion-type charges for having to wait in queues at UK ports to deliver and collect boxes as a result of the financial pressure created by supply chain congestion.
One haulage boss explained how a combination of factors had conspired to bring the container haulage industry to the "brink of collapse" – the ongoing driver shortage crisis; road congestion; increasing costs such as fuel, wages and insurance; and the huge peaks and troughs of demand caused by the deployment of ULCVs and the difficulties ports face in handling them.
"What has to be done is to get the industry rebalanced – all of the risks and liabilities of these issues are on the hauliers; none of that is reflected in our returns.
"We typically have to wait three-to-four hours to deliver one empty container to a port; then wait a similar amount of time to collect an import container and quite easily another three-to-four hours to deliver at a shipper's premise – that sequence is very common and amounts to nine hours of just sitting around and turning one day's work into a two-day job," he said.