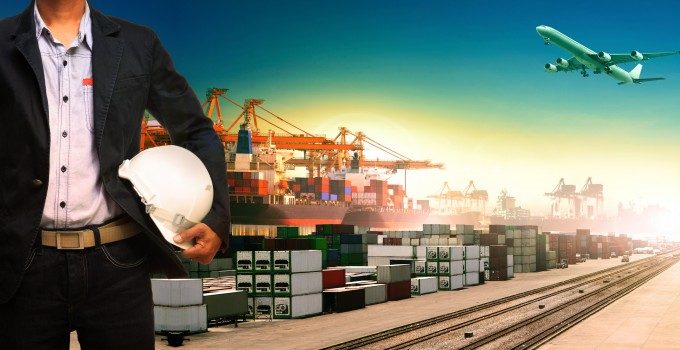 Next week, Japanese carrier MOL ends its direct Algeciras-West Africa (ARS) service and will merge it into a North Europe-West Africa offering operated in a vessel-sharing arrangement (WAX) with Germany's Hapag-Lloyd.
In order to accommodate Mediterranean traffic from the culled service, in which Hapag-Lloyd is already a slot charterer, the WAX vessels will call at the Spanish hub port on both north and southbound legs.
However, as a result of the restructure, West African shippers at Cotonou, Benin, will see their direct call suspended "for the time being".
Nevertheless, there is better news for UK shippers who will have their direct call reinstated, "following market requirements", at the country's newest deepsea container port, London Gateway.
Tabare Dominguez, London Gateway's port commercial manager, said: "The decision to bring the service to DP World London Gateway by customers, Hapag Lloyd and MOL demonstrates confidence in our ability to deliver a reliable efficient service and their desire to grow their business at the port."
In a shipper advisory this week Hapag-Lloyd announced that the first call at London Gateway on the re-jigged WAX service would be by the 2,500teu Frisia Lubeck on July 22, meaning the service would return with a direct UK port call after pulling out of Thamesport last year.
Since it officially opened in October 2013 with the transfer of the SAECS consortia from nearby Tilbury, London Gateway has built up its portfolio of container liner customers, which in addition to the SAECS members – Safmarine, Maersk, DAL and MOL – now includes Hapag-Lloyd, Hamburg Sud, X-Press Feeders and BG Freight.
London Gateway has also handled vessels from MSC and Zim on an ad-hoc basis and, because of the common slot swapping and slot chartering that continues between carriers, it has probably seen boxes from most of the major carriers in its container stacks at some time or another.
The benefit of another deep-draught container port in the southern UK was emphasised during the prolonged bad weather during the North European winter when a number of ships were diverted to London Gateway from winded-off ports elsewhere.
Moreover, congestion was seen again this year at major container ports in Europe. In Hamburg and Rotterdam, shippers have suffered severe delays to shipments and prompting vessel operators to look at other relay and transhipment options such as London Gateway.
However despite the client base, the DP World-owned facility has yet to secure a major Asia-Europe string, which clearly remains a priority.