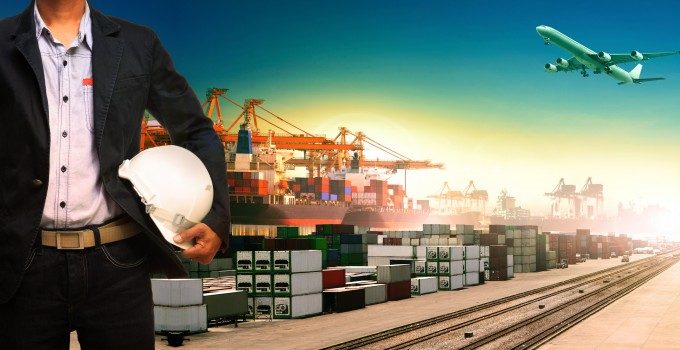 After launching an expansion of its flagship warehouse in Southampton, UK retail logistics provider Import Services is now eyeing the new London Gateway site
"What we like about it is that it is a container super port for the future," the company's client services director, Mike Thomas, told The Loadstar.
"There is a lot of area around it ready for development, and of course there is a huge market adjacent to it, which makes it perfect for our model."
Import Services has become something of port-centric specialist in recent years, particularly following the recession and retailers' need to dramatically cut costs in the face of a severe dip in high street spending, and the rise of multichannel retailing.
The subsequent growth in volumes handled at its warehouse, adjacent to Southampton's container terminal, led it and port landlord Associated British Ports (ABP) to launch a multi-million pound investment programme in its facilities, which saw capacity rise from 40,000 pallets to 53,000. ABP invested £3.7m and Import Services £1.5m, and the project is now in the final stages of completion.
The investment caps a period of particularly strong growth for Import Services, which emerged from the recession operating a logistics model that has proved particularly attractive to retailers and the manufacturers which supply them.
"We started working with toy manufacturers importing goods into the UK, handling all their FOB bookings, managing their rates and, over the years, have naturally gone upstream and managed their cargo flows into the high street stores.
"That has all become blurred because of multichannel retailing, and an awful lot of our business is now direct to consumers," Mr Thomas said.
While its traditional business was focused on the toy market, the seasonality of the sector was also a weakness, and Import Services looked to develop more counter-seasonal products such as the sports and leisure industries.
This coincided with the onset of the worst recession in living memory, which forced retailers to re-evaluate the cost of their supply chains – particularly in regard to the way working capital was tied up with large inventory levels – and many switched from a supply-based model to demand-based.
And key to this was the UK's Customs Freight Simplified Procedures, which allow importers to defer VAT and duty payments on imported goods until a month after they have been sold in the EU – which, with VAT at 20% and duty of up to 5% depending on the product, represents a significant amount of cashflow, said Mr Thomas.
"The system gives people the ability to take advantage of lower Far East production costs and storing goods here in the UK – and it also gives them the option to re-export out of Europe if the product doesn't sell here," he said.
The Southampton facility is a classic port-centric operation: containers are delivered to the warehouse (in its early days these arrived by straddle carriers, with terminal tractors having now replaced them on safety grounds), then they are unstuffed and the goods stored in the shed's racks, with the whole operation controlled by advanced IT systems. Goods leave the facility either on pallets to retailers' inland distribution centres, or by carton to either specific stores or consumers' homes.
And it is also increasingly being used as a hub for pan-European distribution, particularly for US retailers as they expand their markets, with daily deliveries departing for destinations from Spain and Portugal to the Baltic and Scandinavia.
Larger Europe-bound consignments will often go to a main road freight hub operated by larger logistics providers such as TNT and DHL, and are then trunked into their main European distribution centres.
It is this potential for using UK-based container port-centric supply chains that makes London Gateway an attractive proposition, Mr Thomas said.
"I would be very interested in the developing it as a hub for European distribution – it is a way of helping our clients expand into Europe – and it's the sort of thing you just can't do at Felixstowe," he added.
"But the pre-requisite to any such development would be having an Asia-Europe shipping string there – you have to have those services calling there before you can even consider such a move."
Clients include Argos, John Lewis, Sainsburys, Asda, Amazon, ToysRus, The Entertainer, Decathalon and El Corte Ingles.