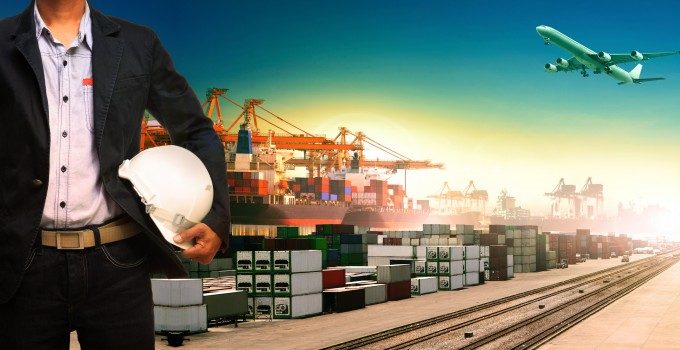 Hong Kong apparel sourcing and logistics firm Li & Fung is warning 2017 is likely to be another "extremely tough year" for the retail sector and its logistics service providers.
LI & Fung yesterday reported a 11% decline in turnover in 2016, with sales dropping to US$17.6bn from $18.8bn in 2015.
Its core operating profit – the metric by which it measures group profitability – declined by 19.6% from $512m to $412m.
And CEO Spencer Fung suggested there could be worse to come this year, as Li & Fung finds its business under pressure from a variety of forces.
"2016 was definitely a tough year – in August we said 2016 was looking like the toughest year we had ever seen. 2017 is looking even tougher," he said.
He explained that the clothing industry, which makes up the bulk of the company's business, was in the midst of a multi-year deflationary process, with supplier overcapacity combining with soft commodity prices and weak consumer demand, and this had combined with retailer response, which put further pressure on Li & Fung.
"We think the retail business is now permanently promotional – it is the new normal. Retailers are de-stocking and reducing lead times and this impacts our trading business.
"We also saw quite a lot of bankruptcies in the retail landscape and we are expecting that continue in 2017, along with an unprecedented amount of store closures."
He added: "Last in the US, our largest market, there were 1,600 store closures, while this year there has already been a 30% increase in stores closing, and it is only March. That affects our volumes."
These trends are hitting L&F's trading network, which provides end-to-end sourcing solutions for retailers. Excluding its Asia consumer and healthcare business, which was sold during last year, trading revenues declined 8.7% to $15.8bn, while core operating profit was down 21.7% to $347m – and these trends are largely thought to be structural as they reflect retailers switching to omnichannel sales strategies and holding lower amounts of inventory.
In comparison, the much smaller logistics unit saw revenues decline only marginally, by 2.7% to $907m, but core operating profit grew 15.5% to $61m.
Mr Fung described the unit as the star performer after it delivered "multi-year double-digit growth", despite its challenging external environment.
"The logistics network was hit even harder by deflation because of freight rate deflation, but it continued to sustain strong organic growth, driven by new customer wins, new contracts from existing customers and accelerated momentum within the fast-growing e-commerce space, where we have a leadership position.
"As with previous years, we continued to focus on maintaining a healthy customer portfolio by either renegotiating or exiting unprofitable relationships," he said.
Last year saw L&F expand into Korea and Japan, new markets for it, and "significantly enhance" its presence in Indonesia.
In response to the downward pressures the group has drawn up a new three-year plan, Building the Supply Chain of the Future, which Mr Fung said would focus on "speed, innovation and digitalisation", and which is designed around helping its customers thrive in the e-commerce and omnichannel theatres.
"Everything is speeding up – supply chains in 2019 are going to be two-to-three times faster than today, and what we do today has to cater for that," he said.
The plan sees around $150m to be invested in digitising aspects of supply chains which remain firmly rooted in the past.
"Retailers are investing billions to become digital, but a lot of supply chains are analogue. We are looking to digitise the end-to-end supply chain; connecting the consumer Internet of Things with the industrial Internet of Things, and we want to do this in the next three years.
"But we are not obsessed by building everything ourselves and we want to partner with start-ups," he added. "We want flexibility and speed. In fact, we are not even looking for perfect solutions, but speed of deployment – speed trumps everything," he said.