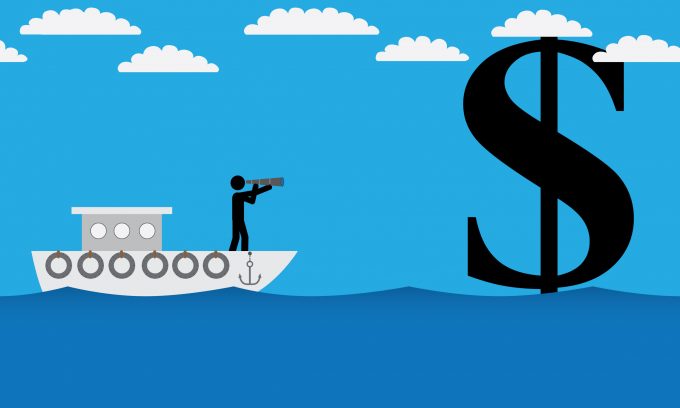 Container markets are experiencing a steep correction, but one analyst has suggested that the bottom of the liner business cycle may be near.
Short-term freight rates from Asia to North Europe have halved since June, to about $4,300 per 40ft, whereas for the US west coast they have slumped by over 70% since the summer, to less than $2,500 per 40ft.
And the freight rate contagion has spread to the containership charter market, impacting daily hire rates and asset values.
Indeed, maritime intelligence company Vesselsvalue has recorded huge falls in time charter rates within its database.
It said its one-year time charter average rate for a typical panamax 4,250 teu vessel peaked at $99,000 a day in March, but by the end of September, rates had fallen back to an average of $51,000.
MSI's Horizon assessment for the panamax sector is down to $30,000 a day for a 12-month charter, having slumped 25% in the past two weeks.
Moreover, the dramatic fall in daily hire rates has translated into a collapse in asset values. MSI Horizon reported the recent sale of the 15-year-old 4,300 teu Genova to MSC for $45m, which it compared with the purchase of a similar ship by the carrier in May for $70m.
Alongside MSC's eye-watering newbuilding programme of some 1.8m teu, the top-ranked carrier has also been extremely active on the S&P market, hoovering-up some 240 second-hand container vessels since August 2020 to boost its fleet to 4.5m teu.
For example, it snapped up the 4,298 teu North Bridge in February from South Korean shipping line Sinokor at a then-record $82.4m. But the 16-year-old panamax, now renamed MSC Nisha, has seen its value plummet to $38.6m, according to Vesselsvalue data.
Few analysts are prepared to predict when the liner sector slump will bottom out, but the research team at HSBC says it is seeing signals that "the trough for freight rates is likely near".
The latest HSBC Global Freight Monitor research note points to a slowing in the pace of decline in spot container freight indices in the past two weeks, with, for example, the Shanghai Containerized Freight Index (SCFI) consolidated reading down a modest 2% on Friday.
The bank's research team attributes the apparent success in applying the brakes to the spot market erosion to ocean carriers increasing the number of blank sailings and suspending some services. But it says they will need to step up their capacity management programmes in the coming weeks.
"We think they need to do much more, and rather quickly, to stabilise freight rates ahead of upcoming contract negotiations for the Asia-Europe route, which typically take place during November and December," says HSBC.