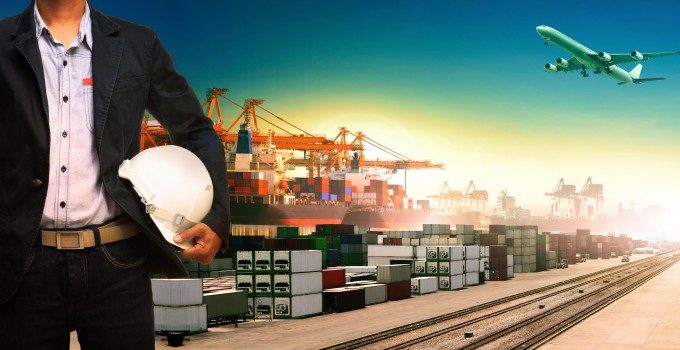 Originally designated to start production in the final quarter of last year, the world's newest reefer container handling facility dedicated to producing maritime containers, is now due to open in May 2014.
Once operating at full capacity, MCIS will produce 40,000 reefer containers integrated with Star Cool cooling units.
Most high-value components will (at least initially) be sourced from China and Europe. MCI operates a factory in Qingdao where both reefer containers and reefer units can be produced either separately or as fully integrated systems.
The company had previously studied the option of opening a factory in Brazil but changed its mind due to "Customs issues", and opted for Chile instead.
Brazil generates the bulk of refrigerated cargoes originating from Latin America, including poultry, beef and some fruit such as bananas, while Chile is the world's single largest exporter of fresh fish and a significant supplier of salmon.
There has been speculation that the timing for opening a dedicated factory for reefer boxes outside China was a little unfortunate, especially since Maersk Line effectively introduced an investment stop in September 2012.
MCI, a subsidiary of the AP Møller Maersk group, claimed to have a market share of 16% and said that, since September 2012, all its production was sourced by either leasing companies or non-Maersk affiliated shipping companies.
Last year, the share of the leasing sector shot up to 70% of orders, while in previous years container shipping lines had previously dominated demand patterns.
Whilst hitherto TAL was the main customer for MCI boxes, CAI and Textainer have since become important new users of MCI boxes. However, as overall reefer unit order placement in 2013 proved, the shortfall created by Maersk/Safmarine/MCC/SeaGo Line refusing to expand the 'blue pool' left a hole in reefer box newbuilding last year which was not filled with purchases from either the leasing or shipping sector.
"We expect that in 2014 the lease purchases will still retain the edge over shipping customers, but that the latter will slowly bounce back," said Anders Holm of MCI.
MCI has invested around $170m in San Antonio.
MCI also claimed that the new air cleaning system it is developing with Primaira, could help reduce the spread of spores such as those associated with Citrus Back Spot (CBS) disease.
"We see significant potential for containing different types of fungal diseases and mould affecting fruit such as strawberries, grapes, citrus and also flowers," Mr Holm added.
By using high concentration of ozone in a concealed chamber and filtering of air in the container on an hourly basis, the spread of disease could be effectively controlled.
CBS is by no means a disease limited to South Africa, but occurs in Argentina and Florida as well.  It is understood that the technical solution developed by the two companies will not replace any necessary efforts to contain the disease at source.