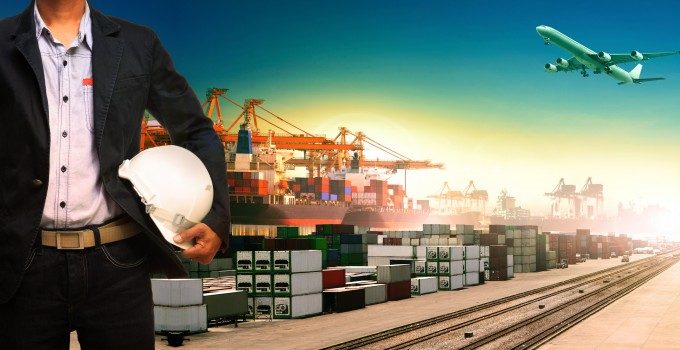 Analysts have raised concerns over another bout of overcapacity, following the latest orders for ULCVs, by CMA CGM and MSC.
These orders are on top of the expected delivery over the next two years of 21 ULCVs for Cosco and 11 for Evergreen.
MSC's eleven 22,000 teu vessels will be built by South Korea's Daewoo Shipbuilding & Marine Engineering for delivery 2019-2020, while CMA CGM signed a contract with China State Shipbuilding Corporation for nine 22,000 teu ULCVs, including three options.
After two years since the last orders for ULCV newbuilds, analysts are concerned – as are investors and credit rating agencies – this might prompt other carriers to follow suit and order even more, throwing the delicate supply demand balance out of kilter once again.
Lars Jensen, CEO and partner at SeaIntelligence Consulting, said the question was not whether the market could absorb the new orders – "it likely can" – but "whether the other carriers decide to follow with similar orders".
He said that, from a historical perspective, when one or two carriers ordered new vessels with substantially lower unit costs, "pressure mounts on the other carriers".
He added: "Should they abstain from ordering to avoid a new excessive market injection of capacity and in the process fall behind in terms of competitiveness on unit costs? Or should they jump on the bandwagon and order enticing new capacity promising much lower costs, knowing full well that another bout of overcapacity is the likely result?"
Mr Jensen said the latter reaction had been seen many times in the past, citing Maersk Line's order of the first Triple-E class vessels as a prime example.
In a statement today to The Loadstar, designed to justify its newbuild strategy, MSC said: "A significant number of 13,000 teu and 14,000 teu vessels will come off-hire in the coming years and the new order is expected to effectively replace this fleet, rather than substantially increase MSC's overall capacity."
The 2M alliance of Maersk Line and MSC currently has by far the largest number of 18,000-teu+ vessels in service: 23 operated by Maersk and 20 by MSC.
In comparison, the Ocean Alliance only has seven, with THE Alliance having nine – largely due to the integration of the UASC ULCVs into Hapag-Lloyd.
However, the Ocean partners will receive no less than 44 ULCVs over the next two years – 12 for CMA CGM, 21 for Cosco and 11 for Evergreen.
THE Alliance is only stemmed to receive three ULCVs from the new Japanese carrier grouping ONE; Hapag-Lloyd currently ruling out new orders and Yang Ming not in a position to place orders.
As a result, analysts have expressed concern that THE Alliance is in danger of becoming uncompetitive on the key Asia to Europe tradelane unless it reacts to the upsizing by the other two vessel-sharing groups.
Meanwhile, the OECD's ports and shipping administrator Olaf Merk, tweeted: "This sets in motion a new cycle of orders, overcapacity and mergers, possibly in four global carriers: perpetual oligopoly."