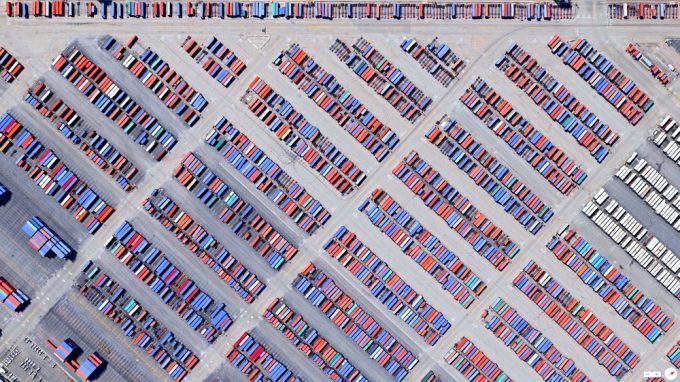 There was no improvement in liner schedule reliability last month, with US inland logistics bottlenecks blamed for creating a vicious cycle of global supply chain delays.
New data from Sea-Intelligence shows around two out of every three vessels around the globe severely delayed last month, according to Lars Jensen, CEO of Vespucci Maritime.
He explained: "All tradelanes remain heavily impacted and while some see small increases or decreases in performance, these are basically minor fluctuations.
"The data also confirms that the removal of vessel capacity from supply chains, due to vessels waiting [for berths], continues to be an extremely important problem and September saw no alleviation of this."
Indeed, Otto Schacht, EVP sea logistics at Kuehne + Nagel (K+N), said schedule reliability was down to around 30%.
"Reliability is one thing, but even worse, vessels have to wait up to two weeks in front of ports, which is something we've never seen before," he said on a K+N podcast.
While the flotilla waiting outside the ports of Los Angeles and Long Beach has made global headlines, Mr Schacht claimed the inland leg of the supply chain was the main culprit impacting the market.
"Container terminals only have so much capacity, and they've filled up very quickly," he said. "So unless you have enough capacity behind the terminal, meaning trucking availability and rail capabilities, then moving the containers is where we have the problem.
"This has an automatic effect on the rest of the supply chain, worldwide – whatever happens at the Chicago rail ramp, for example, has an effect on a bicycle importer in Valencia, Spain, because that container does not get back empty to China, and then there's a shortage of containers in China, and so on."
Mr Schacht also noted: "There is definitely a shortage of drivers in the US. If you don't have enough truck drivers taking the containers from the terminals and bringing them to the rail ramp, is that an infrastructure issue? No, not really.
"Why did the US railroads shut down the LA-Chicago corridor a couple of times [this year]? It's because we need more trucking capabilities to empty the rail ramps, to empty terminals.
"Terminals under normal circumstances could handle those volumes, and yes the volumes are up compared with last year, but compared with pre-Covid times, they're not up that much."
Mr Schacht said K+N was planning to launch an index to track whether the congestion situation was improving. He explained: "It's a mixture of port data, vessels waiting, size of vessels, containers… because we need a kind of indicator showing us whether we are speculating and when it will get better.
"I think, with more data, we can provide more visibility and I'm optimistic that will help a lot of people in our industry," he added.
Long Beach in tie-up with inland port and rail operator to move boxes faster