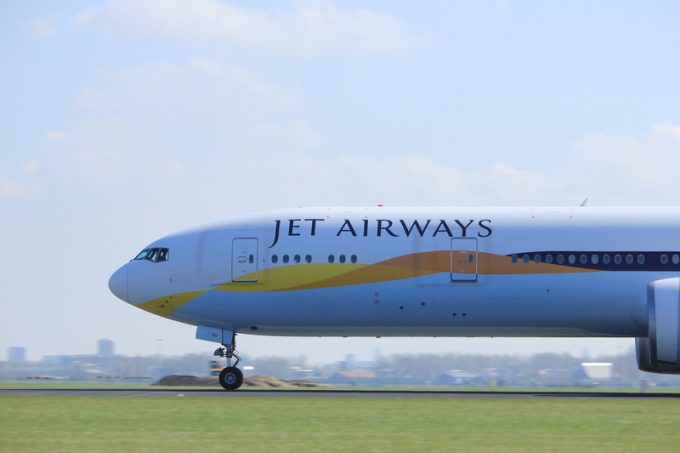 India's Jet Airways' slots at Amsterdam Schiphol are likely to be used on an ad hoc basis from July, after the Netherlands slot coordinator ruled that KLM's attempt to take over Jet's Dutch business was not valid.
KLM had wanted Jet's slots, along with one aircraft, with the proceeds used to pay off Jet's Dutch creditors. But, according to a spokesperson at Airport Coordination Netherlands (ACN), the carrier's request was refused.
"We decided it was not compliant with slot regulations because it was not a takeover of the global business, with crew and aircraft and so on.
"KLM had said it would take on one of Jet's widebody aircraft, but that is not enough to take over the slots, and it was not taking on any crew. So we couldn't see it as a takeover."
KLM has until 22 June to appeal, but with Indian administrators inviting new bids for the carrier, which stopped flying in March last year, any further action by the Dutch airline is unlikely. The bid process has been extended until 21 August, owing to coronavirus.
"We will keep the slots until the end of June," said the ACN spokesperson. "KLM may come back with an alternative.
"But the slots won't go back to the slot pool this summer. We will allocate them on an ad hoc basis. And the slots won't be reallocated for the winter season as the declared capacity of the airport is lowered."
Meanwhile Jet is looking to start flying again, with two 777s for repatriation operations, according to Indian media. For that to happen, it would need to have its AOC reactivated and amended, and it would also require funds.
The insolvency administrator said one of Jet's A330s was being operated by Air Serbia under a sub-lease agreement, one remained parked in Amsterdam, where it was impounded last year by WFS, and the remaining 10 aircraft were parked at Indian airports.