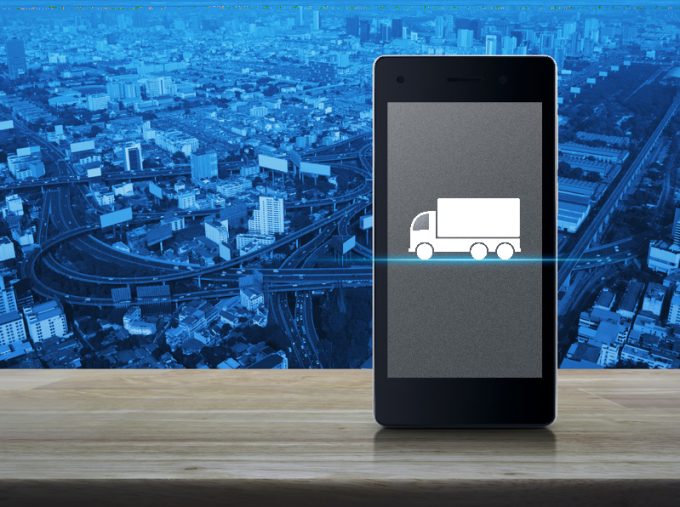 The number of employees in truck transportation increased 2% from June to July, and is up more than 2% year on year, according to the US Bureau of Labor Statistics.
And as the number of employees grows, so do volumes.  
The American Trucking Association recently published its revised forecast for the industry, anticipating a 25.6% increase in tonnage by 2030.
Representing more than 70% of all freight moved in the US, it's no wonder many technology companies are eyeing this market for potential financial gains. 
DAT was one of the earliest of these to focus on the trucking market, introducing load postings on monitors that could be viewed at truck stops in 1978, when it was known as Dial-a-Truck.
Since then, the company has evolved to include freight matching, freight rate information, carrier monitoring services, fleet tracking systems, transport management software, fleet compliance services and more, all accessible via an app. 
And, it's the app that has become one of the most liberating solution for truck drivers. Thanks to technology and lower phone data pricing, the smartphone has evolved into a powerful tool that has helped level the playing field in a fragmented market made up of a handful of large players and plenty of smaller owner-operators.  
According to Silpa Paul, a commercial vehicle analyst for Frost and Sullivan, there are more than 40 companies in North America that have a specific focus on trucking apps. In a New York Times article, Ms Paul notes that Convoy and Uber Freight are the two largest entrants in this market. 
However, competition is fierce, with carriers and brokers also adding app capabilities to their arsenal of services. Thus, the lines between the traditional carrier, the broker, the digital broker and app startups are blurring – all, with the focus on efficiency gains and capacity assurance.
Instead of just using one service from one provider, shippers and truck drivers typically use a number of service offerings, including apps, from a number of providers to ensure the best rate and/or pay, depending on who is using the service. 
In this increasingly crowded field, how does one stand out?
Many of these trucking app providers highlight their relationship with the truck driver while providing the shipper with the ability to rate drivers and view ratings before booking. However, a unique offering from Uber Freight, introduced this year, allows truck drivers to rate shippers' and receivers' facilities and share feedback on factors such as wait times and amenities. 
Another app provider, NEXT Trucking, prides itself on looking through the lens of the drivers when it comes to expansion of services, by incorporating drivers' comments and concerns into the development of the app.
Chris North, product specialist with NEXT, said the company aimed to attack the first mile by providing drayage services: the business of moving containers from port to warehouse for further distribution. NEXT charges the company shipping the goods varying rates, depending on distance and type of load. 
NEXT's drayage service is a refreshing offer in an app that otherwise provides similar offerings to others, such as booking freight, real-time tracking, managing loads and payment. In addition, it's raised $125m from venture capitalists, and most recently received a $500m valuation. Not bad for a four-year-old company that plans to put the funding to use by expanding beyond the ports of Long Beach and Los Angeles.
While the company declines to name specific ports, just think of some of the largest ports in terms of volume, such as New York/New Jersey, Savannah, Houston, and Norfolk, as strong contenders. 
But what happens when other players catch on and start offering drayage services in their own app? And being dependent on US imports to grow such a business may prove worrisome, particularly in an economic downturn or prolonged trade war.
Diversification is definitely needed, and it's likely some of NEXT's financial stash will play into this as well. Until then, NEXT Trucking, as well as the numerous other trucking apps, will continue to highlight customer service capabilities and services, targeting truck drivers as unique selling points, while shippers and truck drivers take advantage of the number of apps in the market to ensure their goals are met.