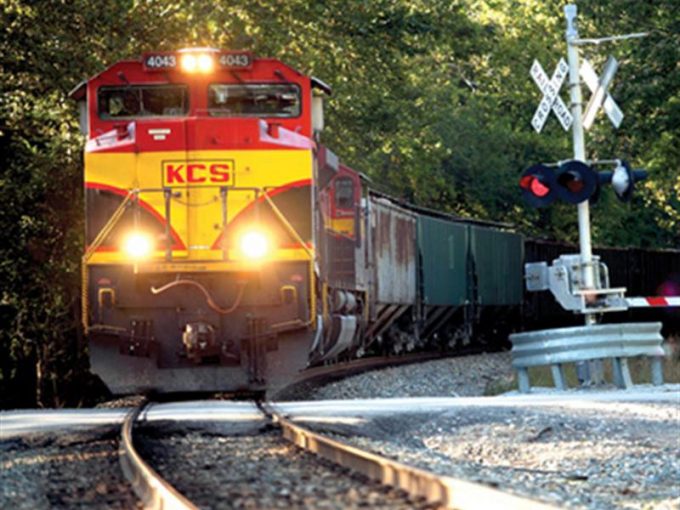 Canadian National may have won 400 more letters of support for its pending tie-up with Kansas City Southern but it has not dented its domestic rival claiming there is growing opposition to the deal.
Canadian Pacific (CP), which had a merger deal with KCS agreed before the US railway changed its mind and opted for CN, claimed some 130 stakeholders had filed statements to the US Surface Transportation Board (STB) requesting it reject CN's proposed voting trust.
"This brings letters submitted to more than 960, including 250 expressing concern about a CN and KCS combination, its use of a voting trust, or both," said CP.
"The opposition letters, from a range of stakeholders including shippers, ports, local governments and transport associations, highlight the extensive risks the proposed CN-KCS voting trust poses to competition by reducing shipper options.
"Stakeholders also expressed strong concerns over the likelihood of reduced service quality and infrastructure investments."
Furthermore, CP said, CN's announcement of its intention to divest KCS's line between New Orleans and Baton Rouge was "clear recognition" that CN and KCS had always been direct competitors, "contrary to repeated claims".
CN did not respond to requests for comment, but a statement on its website claims 400 letters amount to "overwhelming stakeholder support" for the merger with KCS.
One analyst said CP's efforts to prevent the CN deal would amount to nothing unless it upped its own offer to more than $318 per share.
"All is still possible, but CP's hopes of deal will not happen at the previous price, so it is all about the money, and more than $318 or around that range," the analyst told The Loadstar.
The analyst added that CP's ability to collapse agreement between CN and KCS had been made more difficult because the KCS board now supported the CN bid.