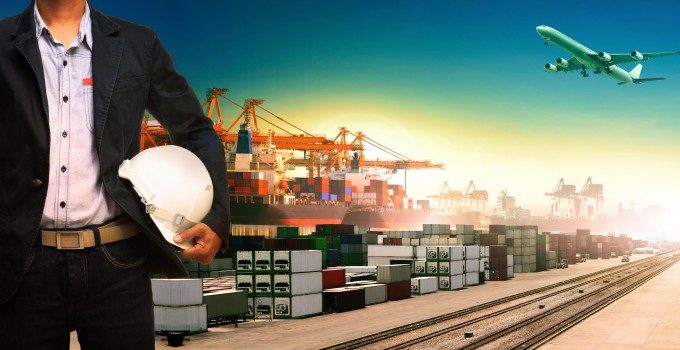 It is sign of the times for UK car manufacturing, and its ability to win export orders in emerging markets, that increasing pressure on its supply chain has led to a series of large-scale investment plans.
In a move that looks like near-sourcing for emerging markets, Ian Harnett, head of purchasing at Jaguar Land-Rover (JLR), told delegates, during a series of talks on risk at the Supply Chain Academy yesterday, that opening a new production facility in China, scheduled for the end of next year, would significantly relieve the burden on the company's existing plants.
Mr Harnett explained that in just a few years, prior to the onset of the recession and following the subsequent economic rollercoaster, JLR had seen sales volumes soar from around 200,000 units a year four years ago to around 440,000 units this year.
At the same time, he said, the company's markets had also changed. In 2005, North America accounted for 29% of sales, the UK 27% and Europe 31%, with China and Asia-Pacific representing just 1% of sales each.
By last year that had radically changed; with China now accounting for 20% of sales; Europe 22%; the UK 19% and North America 17%. Asia-Pacific had also increased to 5%.
"We had too many eggs in Europe, North America and the UK, while now we have a much more balanced market. The question now is how we prepare for the next emerging markets.
"At the end of next year, our factory in China will begin making cars for the Chinese market, which will free the other factories for other markets," he said.
While many parts of the UK's economy continue to languish and appear reluctant to recover after the shocks of 2008 and later, its automotive industry has emerged stronger.
Despite the fact that none of the four major manufacturers in the UK – Honda, Nissan, Jaguar Land-Rover and Mini – is British-owned, car production is reaching historic levels and there is a combined investment of £8bn into UK production facilities, putting immense pressure on automotive supply chains, which has changed the face of the business in just a few years.
Mr Harnett said that four years ago, when the company ran into financial difficulties while under the ownership of Ford, it had to lay-off 2,000 staff.
Since its acquisition by Indian industrial giant Tata, JLR has taken-on 9,000 staff, and has drawn up an ambitious investment plan that will see it ploughing £2.75bn into its facilities this year alone.
Along with the forthcoming Chery Jaguar plant, in the city of Changsu, strategically located on the Yangtze river delta, JLR is drawing up plans to begin construction of factory in Brazil and is building a £1.1bn engine plant at Wolverhampton in the UK, due to begin production in 2015, which will see it free its supply chain from the stricture of having to purchase engines from Ford.
"Having to explain to Ford is not an easy thing to do – I have to predict three years beforehand how many engines I will buy from it.
"If I under-order, I have to pay; if I over-order, I have to pay; having our own factory [will] give me a tremendous amount of flexibility," he said.
Mr Harnett did admit, however, that the growth in sales and investment had placed tremendous pressure on UK automotive supply chains.
"There is over 50% potential growth in JLR's supply chain by 2017, based on our current purchasing programme, as we seek to overcome structural challenges such as our gap in engine manufacturing.
"And it's not just us that are doing well, all the manufacturers in the UK are enjoying a really successful period and all are putting the same demands on people and resources," he said.
One solution has been for JLR to move to a direct sourcing model for commodities, thus easing pressure on its suppliers, he said.
"It has proved to be more effective. If I buy steel, for example, and then release it to our suppliers as they need it – they can concentrate on converting it to what we need, rather than having to worry about the price of steel."
Concurrent with the rise of the UK's car industry, its counterparts in mainland Europe have experienced a period of sustained weakness, typified by the tribulations seen at Peugeot in France, which Mr Harnett said had worked to his benefit.
"Developing the Chinese factory was a significant drain on my resources, because I had to send eight of my best managers there. However, we have also benefited from the problems at Peugeot – the manager who set up its factory in Brazil will be working with us on our Brazilian project.
"I have hired Greeks, Italians and Spaniards in recent months, and they bring new languages, skills and insights from other organisations," he concluded.