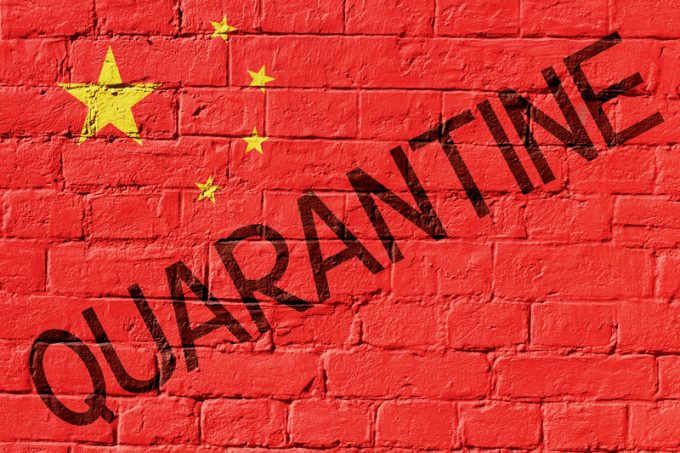 Freighter operators are now suspending flights to coronavirus-stricken China, indicating that volumes and demand are non-existent.
AirBridgeCargo has reportedly suspended services, although it has not confirmed this to The Loadstar.
Cargolux issued a statement that it "continues flying to China, although it has significantly reduced the number of its scheduled services as the official holiday has been extended due to the outbreak of coronavirus. The situation is being monitored and Cargolux will adapt its operation as the situation unfolds."
It added: "The company has introduced a number of measures to protect its employees both in China and travelling to China. The Operational Health and Safety department monitors and assesses the situation continuously in line with the World Health Organization's guidelines and recommendations from local authorities. Management is committed to implementing additional measures if the situation so warrants."
Both ABC and Cargolux are said to be available for charters.
Cathay Pacific has announced a 90% flight reduction to China – and has asked its 27,000 staff to take turns on three-weeks of unpaid leave as it struggles financially.
The UAE has suspended all flights by its carriers to China, with the exception of Beijing.
Some 30 airlines have now stopped services to parts of China, with 25,000 fewer flights than a fortnight ago, according to OAG flight data.
Lufthansa Cargo, yesterday issued new freighter flight schedules (see below) which have been reduced to 30% of normal, and told Reuters it was shifting its timetables so pilots could stay over in Russia rather than China and that crews could choose not to fly to China. It added that demand had fallen because of the production shutdown.
Peter Stallion of Freight Investor Services noted that the "reduction in scheduled traffic has met the drop-off in volume for freight". China-linked freight and commodity markets are down due to lack of demand and "severe supply chain disruption", he added.
Currently, the only real demand is for medical equipment and face masks, with Air Charter Service noting a request for 30 tons of face masks, exports from the UK, US and Middle East.
The question for everyone is when will demand will pick up? Some factories are due to re-open on 10 February, but there remain doubt over whether this will happen – and where.
"It's difficult to tell if any volume rush, post-quarantine, will cause a capacity crunch, whether airlines will put on as much capacity as possible, or indeed how the container market will react to pick up cargo – or whether shippers have the underlying demand this time of year to create a volume spike," said Mr Stallion.
Another air cargo executive, Roy Linkner, pointed out on Twitter that this was not the first major supply chain disruption in air cargo.
"[The demand] will come, don't worry. Some O&D routing shifts will occur, consumer goods are still being consumed, someone will supply. Oh, how the memories fade of the 2001 [US] west coast dock strike, the 2008/09 financial meltdown and subsequent Q3 09 bounce-back".
Another industry player said: "If I was an airline, I'd use this as an opportunity to deliberately restrict the number of freighters and passenger aircraft with good belly capacity, and fill them all up with cargo at soaring prices…rather than a race to the bottom after the quarantine period."
This article has been updated to include Cargolux's statement on February 6.
​Lufthansa Cargo update: The passenger airlines of the Lufthansa group have suspended their flights to and from China (mainland without Hong Kong) until 29 February. Nanjing, Shenyang and Qingdao will not be served by passenger aircraft until the end of the winter timetable, on 28 March.
Lufthansa Cargo plans to maintain connections to and from mainland China with cargo aircraft as long as possible. For the current calendar week, the following flights are planned:
Wednesday, 5 February: 
LH8404
Frankfurt (FRA) 05:30 UTC – Shanghai (PVG) 17:55 UTC
via Novosibirsk (OVB)
LH8405
Shanghai (PVG) 20:35 UTC – Frankfurt (FRA) 09:55+1 UTC
via Novosibirsk (OVB)
Friday, 7 February:
LH8430
Frankfurt (FRA) 06:30 UTC – Beijing (PEK) 17:40 UTC
via Novosibirsk (OVB)
LH8431
Beijing (PEK) 20:00 UTC – Frankfurt (FRA) 07:50+1 UTC
via Novosibirsk (OVB)
Saturday, 8 February:
LH8410
Frankfurt (FRA) 08:15 UTC – Chengdu (CTU) 18:55 UTC
via Novosibirsk (OVB)
LH8411
Chengdu (CTU) 21:05 – Frankfurt (FRA) 09:05+1 UTC
via Novosibirsk (OVB)
Sunday, 9 February:
LH8400
Frankfurt (FRA) 10:55 UTC – Shanghai (PVG) 23:20 UTC
via Novosibirsk (OVB)
Monday, 10 February:
LH8401
Shanghai (PVG) 01:35 UTC – Frankfurt (FRA) 14:55 UTC
via Novosibirsk (OVB)