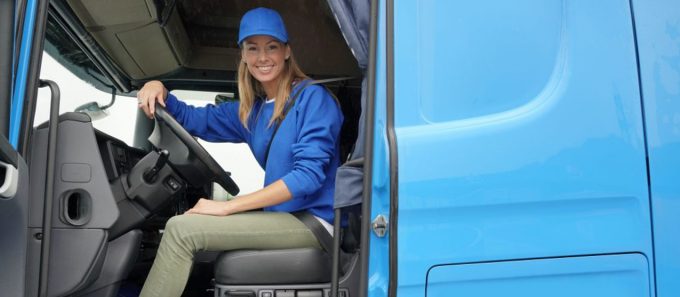 Global driver shortages are set to surge this year, with China and Europe among the hardest hit, and a "demographic time-bomb" likely to exacerbate the issue.
Having surveyed some 1,500 commercial road transport operators in 25 countries in the Americas, Asia and Europe, the International Road Transport Union (IRU) found truck driver shortages had increased in all regions last year except Eurasia, with China's more than doubling and Europe's climbing 42%.
Secretary general Umberto de Pretto said there were millions of positions unfilled, which was "putting already stressed economies at higher risk of inflation, social mobility issues and supply chain meltdown".
He added: "Road transport operators are doing their part, but governments and authorities need to maintain focus, especially to improve parking infrastructure, training access and encouraging more women and young people into the profession."
In China, the pandemic continues to compound recruitment problems, but the industry is also tarred by a poor reputation and working conditions.
President of the China Road Transport Association (CRTA) Limei Wang told The Loadstar it was not possible to point to one factor, but questioned some corporate business strategies being deployed.
"In recent years, to improve working conditions for drivers, the Chinese government has introduced a series of measures, including accelerating the construction of the "drivers' home" – in essence, truck stops providing rest rooms, dining, and parking," said Ms Wang. "This programme also sought to simplify the handling of documents and certificates and their associated procedures."
"Furthermore, it aims to promote driver participation in a social insurance system, carrying out public welfare actions on career development and security and continuously promoting solutions to the difficulties drivers face by enhancing their sense of professional honour."
One source explained that "a reckoning" was required between employers and employees, citing figures suggesting that as many as 10 million people held commercial licences in the US.
The source said: "The numbers not driving underscore the issue" and suggested it had been made "a deeply unattractive role", not only in China but across the world, which needed addressing, particularly when looking at how few people were getting licences now.
According to the IRU, just 6%-7% of commercial truck drivers are under 25 and it said this lack of skilled operators was responsible for the worsening shortages outside of China.
A spokesperson for the IRU said they were seeing some efforts to counter the problem across Europe, noting that Spain recently reduced the bus and coach minimum driving age to 21, and to 18 for trucks, a move they described as "positively received by the industry".
"Other countries in Europe need to move on minimum qualification age – this is probably the single most important action governments can take in dealing with the ageing driver demographic issue," said the union.
The spokesperson said the IRU would very much welcome the move, and noted "positive signals" that this was the direction things appeared to be moving in.