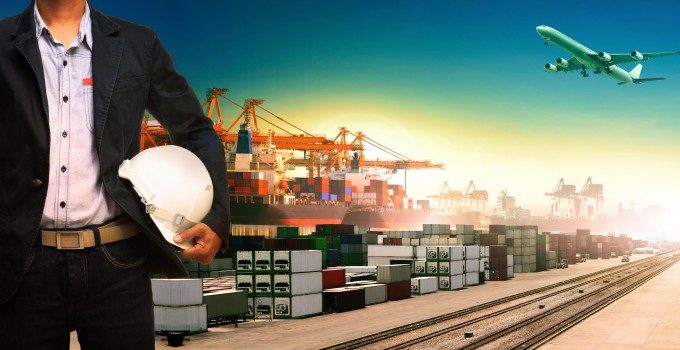 The creation of the sulphur emission control areas (Secas) at the beginning of next year could lead to a fundamental redesign of Asia-Europe container supply chains, delegates at this week's Intermodal show in Rotterdam heard.
Mike Garratt, managing director of MDS Transmodal, said the new regulations – which will see ships forced to burn fuel with a 0.1% or less sulphur content when steaming in the Channel and North and Baltic seas, thus having to effectively switch from the normal heavy fuel oil (HFO) to distillate marine gas oil (MGO) – are likely to lead to significantly higher shipping costs as carriers introduction Seca surcharges.
Several shipping lines have already announced such surcharges to be implemented on 1 January, with sliding scales depending on how far into a Seca the shipper's cargo is moving. Maersk has set it at $50-150 per teu, MSC at $15-130 per teu, CMA CGM at $40-230 and north European feeder and shortsea operator Unifeeder, which almost exclusively operates within the Secas, at $88 per container.
However, modelling undertaken by Mr Garratts's company has questioned those levels.
Assuming that fuel prices remain at today's levels, and that MGO continues to be 50% more expensive than HFO, Mr Garratt has calculated that the bunker cost per teu on a transatlantic service where some 31% of the distance would be within a Seca – the US is also imposing the same regulation on its coastlines – would increase from $208 to $240; on a transpacific service with 7% of the distance within the Seca, it would increase from $448 to $462; and on an Asia-Europe service with 7% within a Seca, it would rise from $452 to $468.
"The service that is going to see the greatest increase in costs due to the new regulations is a transatlantic operation from Finland to the US," he said.
But he also questioned whether as a result of the higher costs, there would be a shift in cargo away from North Europe. "The UK for example, has some major ports – Liverpool and Bristol – which are outside the Seca, and there's no reason why it couldn't be served through them. In fact, while the leading four European ports are all inside the Seca, 53% of the deepsea box traffic generated in Europe destined or from countries within the Secas, a proportion that rises to 70% when you take into account non-EU countries.
"It may be that the lines increasingly realise that it makes sense to serve Europe through Mediterranean ports – indeed, shipping lines are already increasing their presence there, with the 2M alliance planning 10 Asia-Med services compared with 12 Asia-North Europe services," he said.
He suggested that French ports such as Marseilles and Nantes could see an increase in volumes if the intermodal services out of them provided strong enough links to the hinterland, while a call at a north-west port outside the Seca could result in a possible $64 saving per loaded container.
"The actual cost increase will depend on the distances, but it is another aspect to add to the tension between lines and their customers – generally shippers are poorly informed about true shipping costs," he said, adding that this discouraged long-term relationships between lines and their customers.
He also suggested the relationship between lines and ports would change.
"In this sort of environment, port terminals will rely more and more on the quality of their inland links, and intermodal operators may ally themselves much more closely with ports rather than lines – supporting the offer a port can make.
"The extension to this is that the integration of inland terminals is likely to be a consequence of the move to larger ships and the industrial concentration taking place in liner shipping," he said.