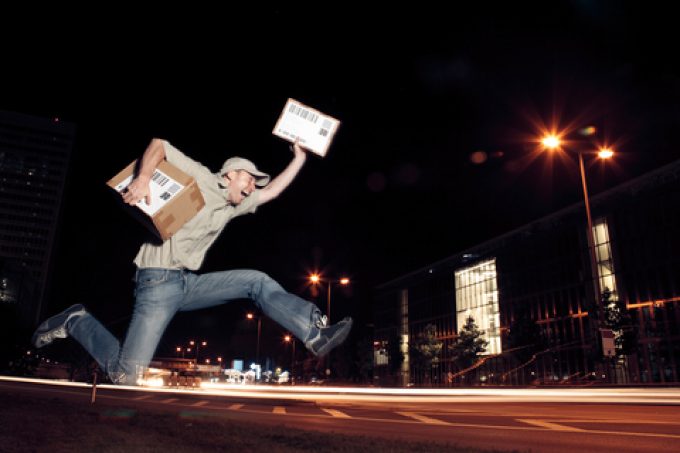 Whatever happened to the integrators' service guarantees? The commitment to give shippers money back if their shipments failed to arrive within the promised timeframe used to be their badge of quality, but these days FedEx and UPS give the impression that they have come to the conclusion that they no longer need this, except for their premium services.
Understandably the pair dropped the service guarantees in the early days of the Covid outbreak as their networks, slowed by health measures, were flooded with parcels. Last year both signalled a kind of return to normality when the money-back guarantees were reinstated – but only for express traffic. FedEx moved first, restoring guarantees for its First Overnight and Priority Overnight services in the US. UPS followed a few months later, bringing the guarantees back for Next Day Air.
Over a year later their ground services still haven't seen a return of the service guarantees. Instead, shippers have had to swallow rate increases and higher surcharges to compensate for higher costs.
Matt Sumowski, a former UPS account executive and now a manager with Shipware, finds the reasoning not convincing. FedEx and UPS played a large role in the roll-out of vaccines in the US, a massive undertaking that they performed well, without having to raise charges to pay for the associated costs, he pointed out.
The integrators' balance sheets show that they have done rather well, despite the challenges from the elevated traffic volumes they had to shoulder. In the first quarter of this year average package volume at UPS was down 3.6%, but revenue per parcel climbed 9.4%, and the company's operating margin reached 13.6%, up from 12.9% a year earlier.
Mr Sumowski noted that service guarantees are important for shippers. They can pass on refunds to customers affected by service failures. Without those guarantees, they have to decide whether to swallow the cost to keep the client, or offer an apology and hope that the customer will not move on, he argued.
Along with the integrators' moves to turn away less profitable traffic, their lack of commitment to timely delivery is prompting shippers to look for alternatives. According to Mr Sumowski and industry experts, many have turned to regional carriers. These tend to be cheaper and often faster than the integrators, and many of them do offer money-back guarantees, he stated.
The integrators' zone-based charges, on the other hand, push shippers to stage inventory closer to destination, as shorter distances produce higher profits for carriers, he added.
Horst Manner-Romberg, principal of parcel research and consulting firm M-R-U, agreed that the constellation is stacked to the advantage of the carriers. "Providers optimise their systems without impact on delivery (for shipper and consumer)," he said, pointing to elements like extended delivery windows or the push for consumers to collect their orders from parcel lockers or their store networks.
"The bigger question is whether on-time delivery for ground and deferred express services is decreasing with no financial consequences for late delivery," commented Dean Maciuba, managing partner of Crossroads Parcel Consulting.
Mr Manner-Romberg reckons that this is the case. In lieu of the delivery numbers brandished by the parcel carriers, he is more interested in the quota of first deliveries they achieve, but these figures are usually not released.
"That portion seems to be sinking continuously. Consumers drive to parcel stations and lockers to collect their purchases," he said.
Mr Maciuba wonders if FedEx and UPS may bring back service guarantee refunds as an ancillary option for an extra charge. At this point he sees no direct evidence of such intent at either of the two, though, he added.