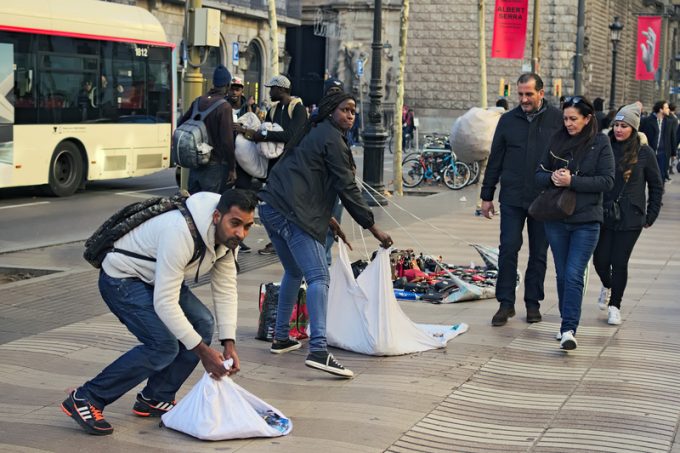 A group of leading shippers, logistics service providers and shipping lines have increased efforts to combat the enormous global trade in counterfeit goods.
Delegates at this week's TOC Europe Container Supply Chain event in Amsterdam heard that following the signing of a declaration of intent by the founding signatories of the Business Action to Stop Counterfeiting and Piracy (BASCAP), an initiative coordinated by the International Chamber of Commerce (ICC) last November, five working groups have now been set up.
They will tackle the enormous flows of counterfeit goods in the maritime supply chain – its sheer scale is mind-boggling, according to Meena Sayal, global brand protection director at Unilever.
"Recent studies by OECD and EU, for example, show that 5% of all goods, worth €85bn, imported into the EU are counterfeits.
"This is a region where IP- [intellectual property] intensive industries are of huge economic benefit as they account for 42% of total economic activity, worth €5.7trn," she said, adding that globally, the trade could be worth as much as €1trn per year.
Mark Hall, Philip Morris International's anti-illicit trade manager, said: "Protecting the interests of consumers and legitimate businesses, by taking action to prevent abuse of the supply chain by criminal organisations, is clearly the right thing to do.
"It is very encouraging to see some of the world's largest brand owners, shipping companies and intermediaries working hard together to protect the integrity of their supply chains. Five working groups have been established to identify and drive the implementation of best practices in areas such as Know Your Customer programmes (KYC), risk profiling and others."
3PLs Kuehne + Nagel and Expeditors are signatories to the declaration of intent, as are Maersk, MSC and CMA CGM.
Laurent Audaz, senior counsel at MSC's P&I insurance, legal and claims department, said: "MSC views three good reasons to be actively involved in this initiative. The first is selfish – MSC is obviously keen to ensure the financial sustainability of its lawful customers, keeping them "financially healthy" ensures the prosperity of our company.
"The second is to avoid the troubles linked to the transport of bogus cargo such as abandonment of goods, unpaid freight, misdeclaration, arrest of ship and cargo etc.
"The last one is anything but selfish – to do what is right as we know that economic crimes and mainstream crimes are often working hand-in-hand and use similar processes."
And the group has now begun to look for support from customs authorities and regulatory bodies.
Ms Sayal said: "Governments have a key role to play, both as policymakers seeking to protect that economic benefit and as the creators of enforcement legislation. Law enforcement is the front line utilising that legislation supported by legitimate business.
"It is only through us working together that we will ensure that loopholes are closed and counterfeiting is materially reduced and ideally eliminated."
Mr Audaz described the role of governments as "primordial" to the project.
"They are the bodies onto which the entire concept of the fight against counterfeiting should be based. To enable this, they first must be empowered – that is, have access to the proper level of technical and staff support.
"There is, further, a strong need to harmonise the levels of awareness and handling of the customs forces within a same region. This to avoid the emergence of 'soft spots' that become gates of import for the counterfeit goods.
"From a carrier viewpoint, customs and enforcement authorities are the sole authorities guaranteeing that the goods arrested are really infringing the law and which close the door to any abusive requests from the side of rights holders – as much as we are willing to assist our customers, the carriers, and more generally the logistic chain, has no vocation to become competition auxiliaries of the rights holders and we need to be certain that by acting we do not infringe someone else's rights," he argued.