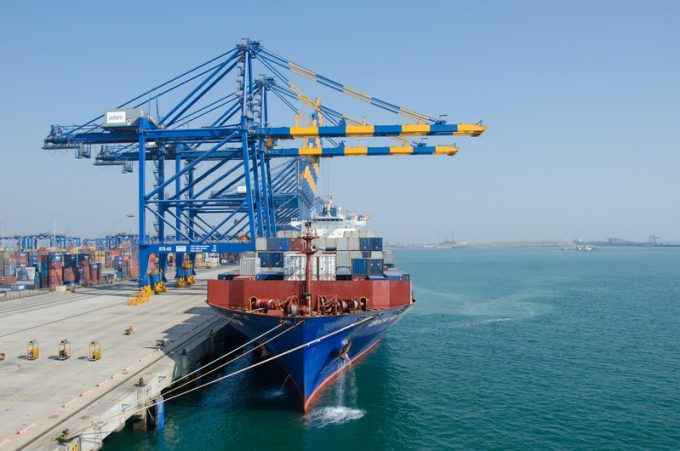 India's private ports, which had set their sights on solid growth in the current fiscal year, are seeing a "sequential moderation" in cargo volumes, new port data suggests.

The country has about 200 of these minor ports along its 4,600 miles of coastline, which are free to determine their tariff rates, unlike terminals at government-controlled major ports under the rubric of a regulated pricing mechanism.

A majority of the busier non-government cargo terminals are owned and operated by Adani Group.

According to the latest port figures, combined volumes handled by minor ports slid 9.3% in January, year on year, continuing a slowing trend that began in the second half of last year. To illustrate further, the volume declines by month in Q4 21 were 8% in October, 9% in November and 12% in December. The trend is an indication that Covid-induced wild demand swings, seen since the early part of last year, have begun to taper off. "Maritime transport activity is driven by developments in the world economy – growth in world output and trade," a government review report on the non-major ports sector notes. "Thus, the volume of seaborne cargo traffic handled by ports is mainly shaped by the levels and changes in both the global and domestic activity." It says: "The coastal cargo traffic handled at non-major ports during January 2022 increased by 21.3%, to 8.78m tons from 7.24m tons during January 2021. However, the overseas cargo handled at non-major ports during January 2022 decreased by 14%, to 40.53m tons from 47.12m tons during January 2021." As a consequence, the April-January cargo growth rate across non-major ports tightened to 3.6%, after ending the first fiscal half between April and September with an impressive 15% increase. On a granular analysis, Gujarat State – home to some of the dominant non-major ports, such as Mundra and Pipavav – accounted for 67.1% of cargo movement in January, followed by ports in Andhra Pradesh State, at 13.4%, and the Maharashtra State, at 10.2%. The three states together grabbed more than 90% share in traffic. Amid the changing market outlook for minor ports, a new Indian port law that came into effect in November is meant to address inherent competitive disadvantages against public ports. As marine terminals across government/landlord port locations become more competitive, commercially and operationally, on the strength of such structural changes in the works, shipping lines trading on Indian trades could expect an opportunity to gain from the competition within the market.