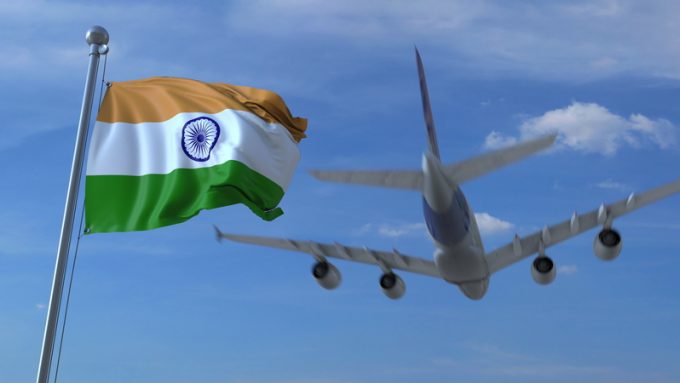 As the Indian economy recovers from the headwinds caused by the Covid pandemic, logistics company Gati remains upbeat about the domestic freight market.
Gati's chief commercial officer, Huafreed Nasarwanji, told The Loadstar domestic air cargo business logged healthy growth last year, inching close to pre-pandemic levels for the firm that was acquired by Mumbai-based Allcargo Group at the end of 2019,
"Last year saw a significant turnaround for the industry, especially post-second [Covid-19] wave and during the festive season," he said. "The large user industry verticals and segments all saw extremely robust demand bounce back in the second half."
He added that Indian airports saw cargo shipments rise 29%, year on year, to 264,510 tonnes in August 2021 and, although that volume was slightly below the pre-Covid August 2019 level of 289,470 tonnes, it "presented sufficient headroom for further growth".
Mr Nasarwanji said Gati was well-placed to build on its market reach, thanks to the combined strengths of the Allcargo group.
"Significant investments have been made in people, digital and infrastructure, building an organisation that is future-ready and poised to leverage opportunities to serve customers better and drive our objective of profitable growth."
He said Gati remained fully committed to the growth of micro small-to-medium enterprises (MSMEs) in India, and explained: "We are able to open up new markets for them, give them the ability to reach customers they never even considered and, in conjunction with Allcargo, even give them the ability to reach international markets easily and efficiently."
Gati also sees strong growth potential in the burgeoning e-commerce trade in India, a trend that has gathered further pace amid pandemic-related restrictions.
"E-commerce accounts for approximately 15.5% of the retail market and has steadily increased as a percentage of total retail sales in recent years," Mr Nasarwanji added. "Additionally, the transport of time-sensitive and high-value cargo – typically medical equipment, perishable goods and medicines – has also increased the demand for air cargo."
Gati has a joint-venture with Japanese freight forwarder Kintetsu World Express for less-than-containerload (LCL) and end-to-end air freight solutions.
Mr Nasarwanji said Hyderabad-based Gati had "opened a window" for Allcargo to diversify beyond its mainstay ocean and multimodal offerings to the express parcel segment, hoping to emulate Blue Dart Express and global giants like DHL and UPS.
Founded in 1989, Gati has a pan-India network with nearly 20,000 delivery points, a large fleet of trucks, including temperature-controlled vehicles, and last-mile e-commerce delivery assets. Additionally, it owns about 300,000 sq metres of warehousing space across the country.