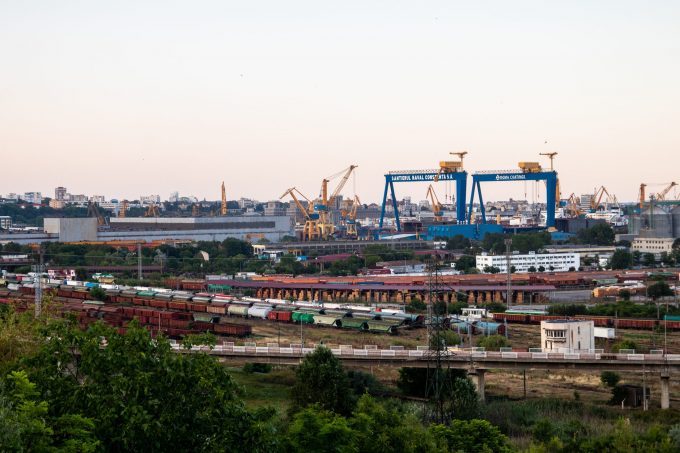 More use of small shallow-draught terminals on the River Danube has freed cargo movements to and from Ukraine and opened connections from Constanta to Turkey, Central Asia and European destinations.
The Danube in Ukraine is a vital shipping route and the ports of Reni and Izmail on the Ukraine/Romania border are becoming increasingly important gateways and, although originally designed for other types of cargo, these smaller terminals have been adapted to accommodate the growing demand for container shipping in the region.
To ensure overland logistics, Ukrainian railway operators have taken the responsibility of delivering heavy containers to and from the ports. On the liner side, Akkon's service to Izmail and Maersk's operations in the port of Reni have emerged among the first to offer liner services to Ukraine.
Previous efforts to incorporate barges into container shipping operations along the Danube proved challenging, compared to utilising smaller cellular or general cargo ships able to navigate the Black Sea-Danube canals, Bystre and Sulina, which allow larger ocean-going vessels to navigate out of Reni and Izmail to the Black Sea and into Constanta. River barges must take the inland route to the Black Sea port.
Moreover, with the launch of the Grain Corridor, congestion on the canals has been reduced, resulting in faster container turnover on the inland route, although vessels are still constrained by seasonal fluctuations in river depth.
Igor Bogdanov, country manager of Akkon's Ukraine division, said the company used its own general cargo vessel, Chona, and the firm's original goal was to evacuate empty containers and accommodate export boxes stuck in Ukrainian terminals. It took a while before the first import container shipment took place, but now this service accommodates both directions, allowing a connection to the Ukrainian market and destinations beyond Turkey.
Maersk has also been developing alternative logistics routes to accommodate clients in Ukraine, testing shipments along the Danube while evacuating its own equipment from the blocked Ukrainian terminals on the Black Sea. And in cooperation with Viking Alliance, Maersk opened a container terminal at Reni in December.
According to the  Ukrainian District State Administration website, the terminal handled nearly 1,500 teu during the first month of operation and, on 6 March, Maersk made the facility available for direct online bookings to Reni.
Maersk is also involved in river barge operations, to accommodate its service via Danube routes, with an announced transit time 1.5 days. Informall BG estimated that Maersk's barge service could handle up to 650 teu each month, while the combined service capacity is estimated at 3,000 teu a month.