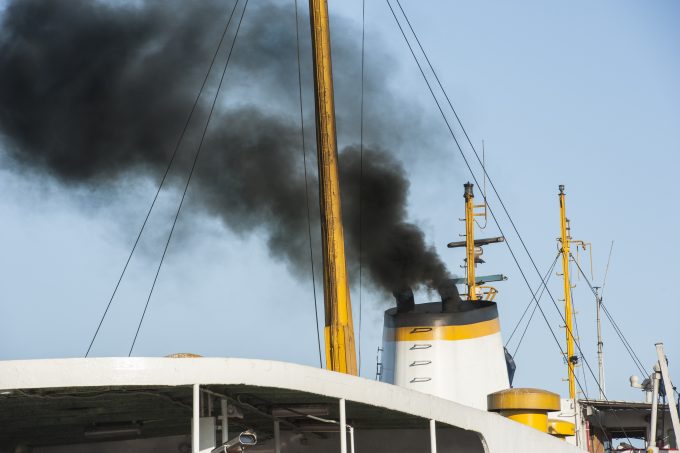 The maximum sulphur content of ship fuel is set to be reduced from 3.5% to 0.5% by 2020.
Despite warnings from shipping analysts that the new regulations on the sulphur content of heavy fuel oil (HFO) could cost the container shipping industry $35-40bn, observers at this week's marine Environmental Protection Committee (MEPC) meeting at the International Maritime Organization (IMO) said representatives of the world's ship registers were unanimous that the industry had to adopt cleaner fuel types.
And the decision was welcomed by groups lobbying for greener fuel types in shipping.
Bill Hemmings, shipping director at Transport & Environment, said: "This is a landmark decision and we are very pleased that the world has bitten the bullet and is now tackling poisonous sulphuric fuel in 2020.
"This decision reduces the contribution of shipping to the world's air pollution impact from about 5% to 1.5% and will save millions of lives in the coming decades.
"Now the focus should shift towards implementing this decision, which is a big issue since it's not yet clear who should police ships on the high seas, and how."
The date of implementation was made dependent on the results of a study to determine whether enough fuel below 0.5% sulphur content would be available by 2020. The study, commissioned by the IMO and completed last August, showed there ought to be sufficient clean fuel available in 2020, and paved the way for this week's decision. If it had been found that enough fuel would not be available by 2020, postponement to 2025 would have been on the cards.
John Maggs, senior policy officer at Seas at Risk, said: "The world has waited a long time for the shipping industry to clean up its act and move towards cleaner fuel. That moment has come.
"Cleaner shipping fuel will become a legal reality in 2020. Thousands of premature deaths will be avoided and millions of people around the world will quite literally be able to breathe easier."
Attention will now turn to what position the IMO decides to adopt on CO2 emissions from shipping, also under discussion this week.
As of today, the IMO has yet to report its position. MEPC observers from environmental groups told The Loadstar the language used by delegates this year was markedly different from last year, when flag states – particularly those representing so-called flags of convenience – appeared intent on limiting any restriction on CO2 emissions.
"What we witnessed this week in London was an acceptance by flag states that something has to be done, and it has to be done quicker than previously appreciated – while there wasn't a consensus as such on actual emission levels, the language being used in the plenary discussion was very encouraging," one said.
The IMO has previously called for a three-step approach to reducing emissions – data collection, followed by data analysis, followed by decision-making on further measures – but this week there seemed to be step-change in that approach, calling for a working group to discuss possible solutions, which would run parallel with data collection and analysis.
However, the source also warned that this could be a move to stall the introduction of new CO2 emission regulations away from the public eye.
He said: "There is always a danger of this being a strategy to kill any regulation by strangling it at committee stage – these people tend to pick their battles.
"Why oppose it in the public eye when you can silently strangle it in a working group?"