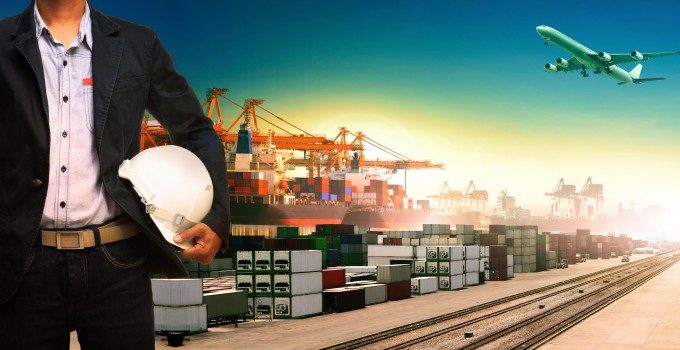 IATA has confirmed that it is developing simple 'form-fill' eAWBs for low-volume forwarders.
Speaking on the sidelines at last week's FIATA World Congress in Taipei, Glyn Hughes, IATA Cargo chief, told The Loadstar: "We've been asked to look at something simple and low-tech because there's a lot of highly sophisticated systems out there, but very few of them offer something affordable to the forwarder doing 10-15 shipments a week.
"So, because we have our CASS billing system – an online platform used by 16,000 forwarders – we've been asked if we can come up with a simple type of form-fill for an e-AWB."
While some IT companies have expressed concern that IATA appears to be stepping into their marketplace, having the advantage of CASS, IATA has insisted it is only providing a basic service to forwarders which may otherwise be neglected.
"This will send a simple message with the shipment details, it's all very basic. We'll hopefully be rolling that out in the next couple of months," Mr Hughes said.
John DeBenedette, director of WIN, an e-AWB platform designed for smaller forwarders and taken up by WCA members, was cautious in welcoming IATA's move.
"There are e-AWB platforms readily available that are simple to use and specifically designed for small agents. And major carriers have their own free websites for this already.
"Transforming the way forwarders' export operations work is different, and harder perhaps than one accountant doing settlement, but IATA surely has data about agents and shipments that would give it a head start, and depending on how it prices it, this adds a new channel to help the industry shed its legacy of paper."
Shedding the paper is still some way off. IATA has admitted that its 45% target for e-AWB penetration in 2015 looks likely to be missed. Mr Hughes said that at 29.4%, around a 0.5% increase from August, penetration is slower than expected and not sufficient to meet the industry target.
"It has to be said, it's far less than we need to meet the 45% this year. So the industry target looks at risk, which is a shame because this is a momentum game," said Mr Hughes. "When you build momentum, things happen and things roll. On the plus side, last month there were 450,000 shipments that went without a paper AWB."
But, added Mr DeBenedette: "It may be naive to think that just adding a new capture form will rocket participation, but we have to welcome all initiatives. The lack of participation is less about lack of available systems than it is about process complexity and the perceived value of participation."
According to Mr Hughes, there are huge gaps between utilisation rates, both between different countries and between individual carriers, with some carriers reaching 60-80% utilisation, compared with others on 1-3%, and with some countries on 60%, compared with the lowest on 5%.
The adoption of e-AWB is a critical stepping-stone to the industry's ultimate vision for supply chain optimisation via e-freight, which will see the complete removal of physical documentation from air cargo. Not only will this remove the need to transport heavy documents, but it will also provide a platform for more efficient communication between supply chain stakeholders.
Currently, the average journey time for an air shipment is six days, which Mr Hughes says is far too long considering that people can reach anywhere in the world in around 30 hours.
"We're not using data effectively – we move a box and then we leave it for two days before something happens to it. Then it arrives at its next destination and the same thing happens. So we're doing a lot of analysis now via the Cargo Operations Advisory Group (COAG) on where freight is and how long it stays there," he said.
These delays add considerable consequential costs to the supply chain. For example, the longer it takes to move cargo, the more warehousing is required, the cost of which is passed on to the carriers, while shippers have capital tied up for longer than is necessary.
Asked whether FIATA was doing enough to encourage take-up, Mr Hughes explained that while as an industry everyone could do more, forwarders needed to focus on changing their processes and the current culture of doing things, since most of the actual systems needed are already in place and investments have been made.