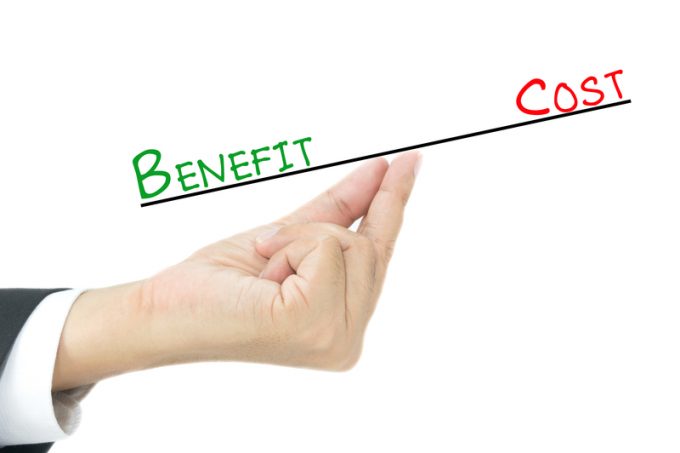 IATA's decision to launch an air cargo rates distribution platform, IATA Net Rates, has raised questions by the industry over potential benefits versus its cost to members. 
The association said the platform was developed by and for the industry to help carriers and GSAs "streamline the distribution of their cargo rates, but also for freight forwarders to access a unique one-stop shop for all their air cargo rates needs". 
But the platform, whose development began in 2017, has some way to go in comparison with those already on the market. Only Qatar Airways has so far joined, although IATA said it was "actively working" with 30 other carriers.
Airlines, most of which are members of IATA, have to pay to be listed on Net Rates, unlike on say, Freightos's WebCargo.  
One industry executive told The Loadstar: "I'd be interested to hear from IATA how much it spent from membership fees on developing Net Rate, the income it produces, the number of forwarders using it and how many times per month they search." 
According to IATA's FAQs, the larger the airline, the higher the annual subscription fee, but when asked what it would cost carriers to join, a spokesperson said its tariff rates, or cost to the airlines, was "confidential information – we are unable to elaborate". 
Another source also questioned the value of the product.  
"The success of digital pricing and e-booking platforms is based on supply (airlines), demand (users) and value-add (additional features). If contingent on APIs, IATA has an uphill battle, as only a few airlines have APIs. On the value-add feature development side, IATA is fairly late to the game." 
Net Rates is unable to show available capacity, said IATA, as it "does not own the rates or capacity information, so the access to capacity is confirmed upon booking, by the airline or GSA, based on their internal processes". 
It added: "At this stage, the solution does not indicate the free capacity available. However, as the industry evolves in terms of technology and API, it may become viable." 
Forwarders have welcomed the offering, with DB Schenker, Hellmann and Agility signed up to the Net Rate platform. 
Sven Heinemann, head of global data & contract management for DB Schenker, said: "IATA Net Rates is an enabler to make our carrier rates fully automatic, available in our internal rate management systems. This will reduce manual effort and increase volume and data quality tremendously.
"We need all major airlines to participate in the programme to enable fully automated end-to-end connectivity." 
On its website, IATA claims it "has long been recognised for our essential Air Cargo Tariff and Rules (TACT) guide. We are leveraging our extensive expertise to introduce IATA Net Rates, a fully integrated software platform that supports the entire rates automation cycle, from managing and distributing rates and surcharges to keeping contact and product information up-to-date".
But some question why IATA has developed it; there are other options on the market, such as WebCargo and cargo.one, which are working hard to provide a neutral solution to the industry.  
The association said: "IATA has three main priorities: to set standards; provide solutions; and advocate for the industry. The Cargo Account Settlement Systems (CASS) and the Billing and Settlement Plan (BSP) are both examples of neutral solution platforms that provide solutions to industry. IATA TACT Net Rates was developed with the same objective in mind." 
Eytan Buchman, chief marketing officer for Freightos, said: "It is a-typical for an industry association to create commercial software. Of course, we always welcome fair market competition, but we're confident that WebCargo provides a far superior solution for both airlines and forwarders. 
"We have, by far, the largest number of forwarders, some 1,400 regularly use our rate lookup platform and over 80 million pricing points a year from 370+ airlines. We also have features that make this even more useful, like customer-facing quoting, dynamic pricing and eBooking. Plus, it would be difficult for them to compete on price – WebCargo Sky is free." 
Laura Weritz, head of marketing for cargo.one, which only charges airlines a commission on each sale, with no set-up fees or fixed costs for carriers, said: "We absolutely appreciate that the industry is moving forward. The more dynamic there is in the market, the faster change will happen. This is something we can only support, and which will also foster our business and vision." 
Meanwhile, Stan Wraight, chief executive of consultancy SASI, believes the platform does not go far enough. 
"If anyone is organising a platform for rates, I will not be happy until airlines, forwarders, GHAs, trucking companies, etc will have their net prices presented in a way that an integrated door-to–door possibility is possible for all.  
"Forwarders say they are not agents of airlines anymore, but principals or clients. Great, then let all shippers and consignees who are also principals and clients have access to the same simple system  that will allow them to  calculate their transportation costs on the routes they are interested in, online and openly transparent to all. 
"Only then will airfreight be competitive for all, transparent and easy, and make 'virtual integrated' services possible."