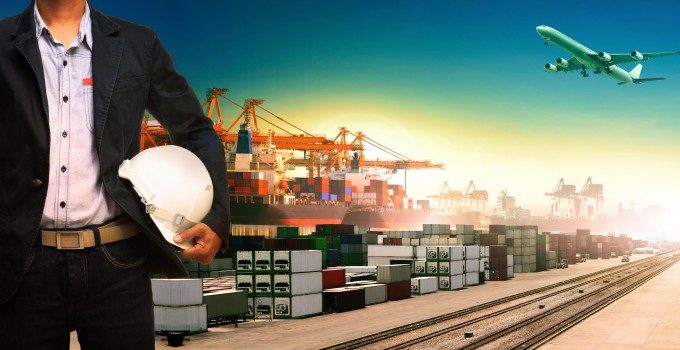 The long-term decline in container volumes at the port of Hong Kong has again been highlighted with the release of Hutchison Port Holdings Trust's (HPH Trust) nine-month results.
However, some hope for the maritime hub's future may be on the horizon, following the "tremendously successful" launch of the Hong Kong Seaport Alliance (HKSPA) by HIT (Hongkong International Terminals), COSCO-HIT, Asia Container Terminals and Modern Terminals.
HPH Trust operates the three Kwai Tsing terminals in Hong Kong and, in mainland China, Yantian International Container Terminals (YICT) and Huizhou International Container Terminals (HICT).
Kwai Tsing's combined nine-month container throughput fell 5% year on year, due to a decline in intra-Asia and transhipment cargo, HPH Trust said.
Throughput at YICT increased 2.6% for the same period, driven by growth in empty container and transhipment cargo, although this was was partially offset by a decrease in US traffic.
"Despite outbound cargo to the US declining in the third quarter by 8%, cargo to the EU grew 6% on last year," the terminal operator added.
Overall, nine-month revenue was flat, at HK$8.4bn (US$1.07bn), while profit for the period was HK$1.4bn, down 5%.
"Global trade remains sluggish due to intensifying trade tensions and slowing manufacturing and business activities," HPH Trust noted.
"Elevated geopolitical and economic risks and uncertainties, including a no-deal Brexit and potential for the escalation of tension in the Middle East stymie the global economic growth."
For Hong Kong port as a whole, nine-month volumes were 13.68m teu, down 6.5% year on year. In 2018, the port dropped two places in global rankings to seventh position as throughput fell 5.6% to 19.6m teu. September marked the 20th consecutive month of volume decline at the port. Thus, the creation of the HKSPA.
"We needed to do something to address the volume decline," explained Modern Terminals chief executive Peter Levesque during October's TPM Asia conference in Shenzhen.
"It's a contractual joint-venture, the four major terminal operators in Hong Kong now operate as one. As such, we share revenue, we share cost, and we share profit.
"Once you share profit, then by definition you no longer compete, because we came together not to compete against each other but to allow Hong Kong to compete as one port against other transhipment hubs in the region."
He said the terminal operators needed to do something to create more efficiency for carriers and incentivise them to "come back" to Hong Kong.
"We went into operation on 1 April and it's been a tremendous success so far.  For example, in terms of environmental impact, we've reduced inter-terminal trucking by 40%," noted Mr Levesque.
The alliance is still under voluntary review by the competition commission, however.
"But we launched anyway, because we think it's the right thing to do for Hong Kong," Mr Levesque said.