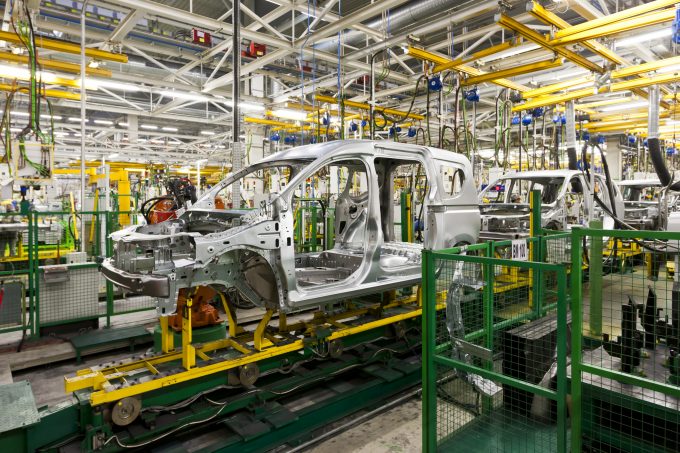 Singapore hi-tech start-up Cargobase is disrupting the $350bn ad-hoc freight market with its ability to cut shipping costs by up to 30%.
Although ad-hoc freight is a relatively small segment of the $3.7 trillion logistics market, Cargobase chief executive Wiebe Helder told The Loadstar these costs were disproportionately large for shippers.
"For most companies, ad-hoc freight is a small percentage of their total logistics volume – however it accounts for a way bigger percentage of their actual freight costs.
"For example, you have companies with 0.2% of their volumes as ad-hoc freight equalling 10-20% of their total shipping spend," said Mr Helder.
Since ad-hoc freight shipments are unscheduled, require special handling or have no pre-agreed rates, they are not included in a yearly tender. Examples include additional shipments caused by irregular production or demand, irregular lanes, time-sensitivity and bulky or one-off items.
Mr Helder said ad-hoc freight rates were highly overpriced because there is no specialised global provider – many forwarders offer ad-hoc shipments but outsource it and mark up the cost by anything up to 30%.
He explained: "If you go to a freight forwarder in the US and you have a shipment coming from Europe, then your US freight forwarder will call a counterpart in Europe, ask for a quotation, add on a margin and then send the quote to you.
"We think 'why not go straight to the contact in Europe' and cut out the additional person and pricing in the chain?"
Cargobase's solution is a cloud-based platform to automate and optimise ad-hoc freight management for charters, on-board couriers, next-flight-out, regular air freight and road freight. Shippers currently using the platform are mostly from the automotive, semi-conductor, and electronics sectors.
Shippers can invite multiple providers to quote on a single shipment, and then track and trace shipments with forwarders and airlines, all via the same dashboard. This removes the need to receive quotes over multiple platforms, while also eliminating cumbersome communications via email, phone or fax.
Cargobase also offers ad-hoc freight consulting, invoicing and payments as a one-stop solution, which Mr Helder says is a key differentiator from rival platforms Freightos and Shippabo.
"They sell themselves as the 'Expedia' or 'KAYAK' of freight, which is just a search engine, and that's it, they don't bring the expertise.
"With every client we can add significant value in terms of the knowledge we have. We've seen savings of 20-30%, and that's just direct savings which don't include the time they save and the reduced risk," he said.
Cargobase targets large enterprise customers spending anything from $2m-$100m a year on ad-hoc freight. The shippers are on-boarded along with their existing freight forwarders. They then have the opportunity to invite quotes from either existing providers or new ones already vetted and on-boarded by Cargobase.
Significantly, forwarders can't just sign up and start sending out quotes, they have to be on-boarded with a client, although Mr Helder said Cargobase was open to providers approaching it and "sharing what they're doing – if it's something our clients can use, then obviously we can make the introduction".
Last month Cargobase saw around 450 shipments go through its system, a small amount but with plenty of room for growth – one client has 1,200 ad-hoc freight shipments a month, which could eventually all go through Cargobase.
Considering forwarders' margins are getting squeezed, has there been any resistance to the emergence of Cargobase?
Mr Helder said: "The providers who know they're doing a good job have nothing to fear, and they're actually approaching us because they want to do business with our clients.
"But we see some old fashioned providers, especially the smaller ones, putting up some resistance because they don't have the technology. Their margins have been significantly higher in the past and they see that their added value goes away and they cannot be competitive anymore."