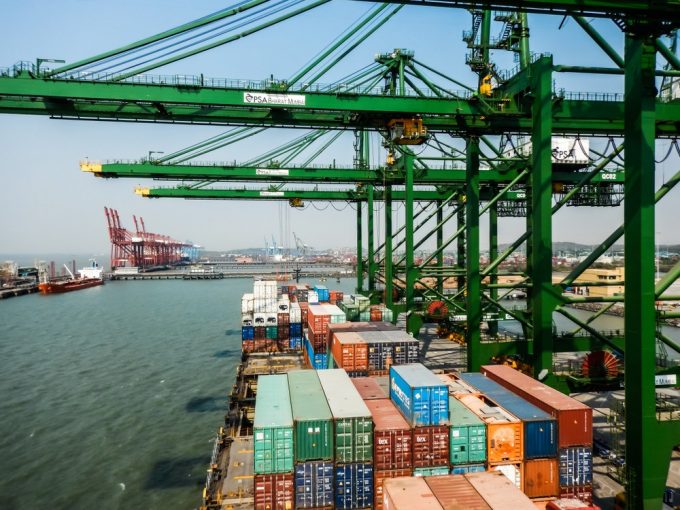 Digital solutions are gaining ground at Indian ports, especially for exporters and importers using container terminals in Nhava Sheva Port.
Customs authorities at Nhava Sheva have set up "drive-through container scanning" for truck cargo passing through PSA Mumbai, also known as Bharat Mumbai Container Terminals.
Officials believe the tech-enabled imaging system, introduced after trial runs, will significantly reduce cargo dwell times for import loads.
"It is a high-speed container scanner with a throughput capacity of 100 containers an hour," an official told The Loadstar.
"Equipment advancement is critical to trade growth, in addition to addressing growing maritime security concerns," a Mumbai-based container line spokesperson said.
The upgrade comes as shipper demands for import clearance via the direct port delivery (DPD) window – a fast-track, green channel arrangement – is seeing considerable traction. Nearly 70% of laden imports at Nhava Sheva are being transacted through DPD, port data shows.
With the addition of more regular services and sporadic ad-hoc vessel calls, PSA Mumbai  saw its container volumes hit a new monthly high last month, up 32% year on year, to some 177,500 teu, outpacing the growth rates recorded by other terminals in the harbour.
To speed up cargo flows, Nhava Sheva Customs recently also simplified shipper documentation requirements for securing "let export order" (LEO) permissions. And all terminals at the port have automated gate systems, equipped with radio-frequency identification (RFID) technology for container tracking.
RFID tag enables supply chain stakeholders to track goods in transit through the port to inland container depots, container freight stations and to end-users, bringing down logistics costs through greater predictability and optimisation of cargo flows.
As the market presents new demand challenges, ocean carriers serving Indian trades are also actively exploring ways to shore up service efficiencies. Maersk has tightened its cargo acceptance processes for hinterland/inland container depot locations to ensure vessels fill capacity in line with planned loads.
The Danish carrier has begun issuing booking approvals with a specified timeline for cargo handover, which applies to all depot shipments booked on its sailings out of Nhava Sheva.
The move comes as export volumes slow, making vessel capacity optimisation increasingly challenging for carrier managers.
Other carriers have also made container depot bookings more orderly and efficient, thanks to paperless operations. CMA CGM has moved to a "digital forwarding system" across major depots in northern India, with the paperless method improving turnaround times for rail-related documentation.
Historically, Indian containerised imports have exceeded containerised exports by a measurable margin, causing trade imbalances.
From a carrier perspective, economies of scale only work when ships are able to maximise export allocations out of India. To put this in perspective, Nhava Sheva terminals handled some 274,000 teu of imports last month, compared with 259,000 teu of export loads, data shows.
The slide in freight rates adds to that broader concern for liner operators. According to industry data, average export rates on most Indian tradelanes are now back to near pre-pandemic levels.