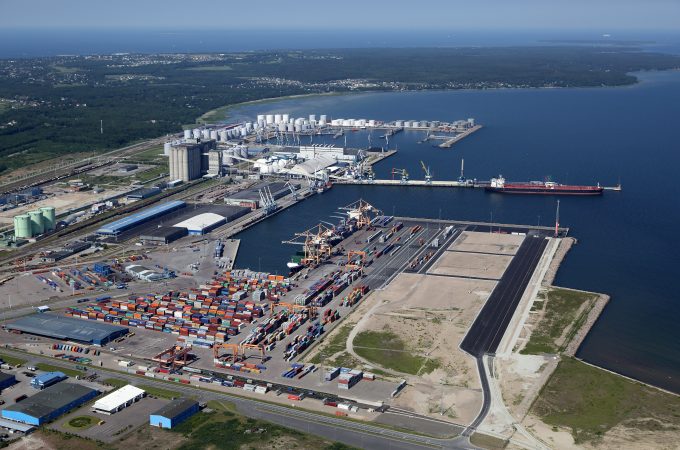 German terminal operator HHLA is increasingly eyeing international acquisitions as a means of mitigating against future volume weakness in its home port of Hamburg, Drewry Maritime Financial Research argued today.
Although 2017 saw HHLA post "inspiring results", with revenues up 6.3% to €1.25bn and EBIT increasing 5.6% to reach €173m, any container throughput growth was largely due to last year's shift in alliance volumes and could come under pressure this year.
HHLA handled 7.1m teu last year, while Hamburg competitor Eurogate saw volumes decline 25.6% to 1.7m teu.
DMFR said in an investor note: "HHLA registered sterling growth of 8.1%, year on year, in throughput volumes, largely benefiting from shuffling in liner alliances that took place last year as it captured some market share from Eurogate.
"However, the competitive landscape might change in favour of Eurogate, as one of its leading customers, Maersk Line, acquired Hamburg Süd, which currently calls at an HHLA terminal."
A wider problem is that volumes moving through Hamburg appear to be stagnating – according to Alphaliner its 2017 throughput of 8.86m teu was 0.8% down on 2016's 8.93m teu.
In a year in which most gateway ports posted significant gains, volumes at Antwerp rose 4.1% to 10.45m teu and at Rotterdam by 10.9% to reach 13.73m teu. This indicates that Hamburg could be in the midst of a longer-term decline and HHLA – as its principal container terminal operator – will need to seek opportunities elsewhere for sustainable growth.
Drewry said: "We believe modest growth expectations in the port of Hamburg have driven HHLA to seek growth through international acquisitions, although this comes after a long hiatus.
"A full 13 years after its last international acquisition in Odessa, HHLA announced the acquisition of Estonian terminal operator, Transiidikeskuse.
"The acquisition marks the entry of HHLA into the small, albeit rapidly-growing, Estonian market. We applaud the company's effort to pursue a policy of regional diversification and expect the management to continue to pursue its goal, to unlock greater value for shareholders."
Transiidikeskuse operates a terminal at the port of Muuga, Estonia's primary container gateway with a current annual capacity of 300,000 teu.
Angela Titzrath, chairwoman of HHLA's executive board, said: "Estonia is one of the fastest-growing economies in Europe and a pioneer when it comes to digitisation. We are therefore pleased to be integrating Transiidikeskuse– already a profitable and high-performing company – into the HHLA family.
"One of HHLA's targets is to grow internationally. The successful conclusion of this contract shows that we are doing just that. The acquisition enables us to enter a promising regional market that offers growth potential as a result of its geographic position and its link to the 'New Silk Road'."
The deal is expected to close in the second quarter of this year.