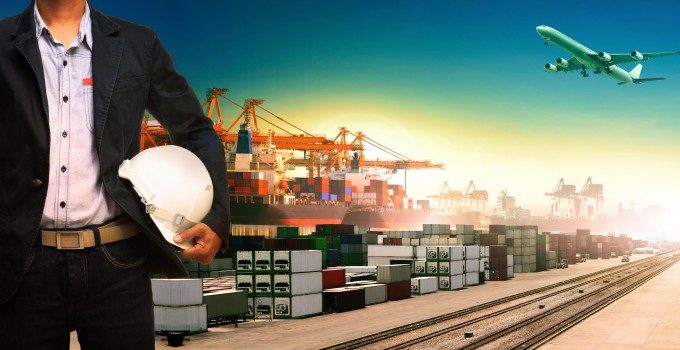 Merging loss-making CSAV's container business into a "new" Hapag-Lloyd has come at a difficult time for the German carrier, which has had its financial foundations shaken by suffering a net loss of $163m in the first three months of the year.
This compares with a $134m loss posted for the whole of 2013.
Meanwhile, the Chilean carrier, which will have a 30% stake in the reconfigured Hapag-Lloyd, has yet to post its first-quarter result. It recorded a loss of $169m in 2013, and with rates in its core trades under continued pressure, it is difficult to see how it will have improved its position.
Worryingly for Hapag-Lloyd, freight rates in each of its tradelanes headed in the wrong direction in the first quarter, versus the same period of 2013 – albeit that it continued its strategy from the previous year of increasing the volume transported in the reporting period in nearly all of its trades.
The carrier's weighted average rate for Q1 2014 of $1,422 per teu was below the $1,546 per teu recorded in the same period last year, and a further deterioration on its average of $1,482 for the full-year.
Such is the concern in Ballindamm that Hapag-Lloyd has been obliged to include in its interim report an addendum to the risk and opportunity declaration in its 2013 annual report.
It said: "The average freight rate in the first quarter fell short of expectations as a result of persistently strong competition. The risk of a drop in the average freight rate for the full year 2014 is therefore considered to be greater now than was the case when the 2013 annual report was prepared."
For the remainder of this year, and beyond, the extension of the co-operation with its G6 Alliance partners and the introduction of ten 13,200teu ships into its fleet are positives Hapag-Lloyd can take forward in its outlook, although neither will turn the tide for the carrier unless general rate increases introduced this month are sustained.
And it will be some time before the complex tradelane synergies that prompted the Hapag-Lloyd-CSAV courtship and forthcoming marriage convert into cost savings and, thereafter, profits.
Moreover, both companies anticipate that it will be 2017 before a $300m a year saving is achieved from the merger – in fact this year they estimate around $63m of extra costs will be incurred.
No doubt there will be concerted attempts by the new Hapag-Lloyd management to reduce costs and, as an example, opportunities will certainly be available to off-hire some charter ships. But the biggest hit is likely to be taken on the personnel front.
Hapag-Lloyd employs more than 7,100 staff worldwide and CSAV just over 4,200. Recent reports of Hamburg-based CSAV staff fearing for their livelihoods are not without foundation, given that jobs have already been cut from its UK operation.
Hapag-Lloyd staff based in Latin America could also come under pressure; and for both workforces "right-sizing" could come sooner rather than later if freight rate volatility continues.