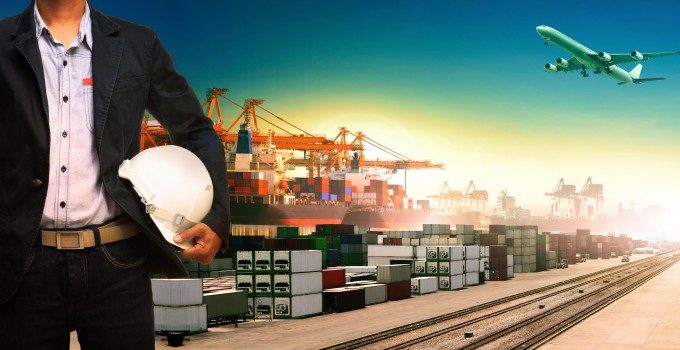 Hapag-Lloyd and CSAV have signed a binding agreement on their merger discussions that is expected to see the Chilean carrier become the largest shareholder in the merged group.
All that remains as obstacles to the deal being closed are approvals from the respective competition authorities; the approval of the City of Hamburg (HGV), expected on 30 April; and the support of more than 95% of CSAV's shareholders, which must be confirmed by 20 April.
If more than 5% withdraw support for the deal, it would be cancelled.
Yesterday, at a signing ceremony at Hapag-Lloyd's headquarters in Hamburg, Hapag-Lloyd chief executive Michael Behrendt and his CSAV counterpart, Oscar Hasbrun, concluded the latest round of one of the biggest container shipping deals in recent years, which will propel the merged entity up the carrier rankings and make it the fourth largest in the world, in terms of capacity operated.
"I am delighted that we have succeeded in concluding this partnership through which our two companies are playing an active part in consolidating the liner shipping industry. The transaction increases the value of the company and therefore also the value of our shareholders' shares," said Mr Behrendt.
Mr Hasbun added: "By joining forces, we are creating a stronger, larger and more global company, with significant economies of scale and a considerably improved competitive position."
However, liner analysts said that despite the improved competitive position of the combined entity, the loss-making environment of liner shipping meant that few of its problems are likely to disappear overnight.
Alphaliner executive partner Tan Hua Joo told The Loadstar: "The merger appears to be driven by all the wrong reasons, namely [the Luksic family-controlled] Quinenco's desire to cut their losses on a spectacularly disastrous investment; TUI's need for an earlier exit path from an unwanted shareholding position; and Kuehne/HGV's need for a new equity partner willing to cough up more money in an under-capitalised company that is struggling to turn a profit."
One of the key motivations behind the deal for CSAV, as Mr Hasbun has repeatedly told shareholders, is a targeted $300m a year in costs savings.
However, documents issued to CSAV shareholders also detail how these savings will not be fully realised until 2017. Instead, the deal is likely to cost $63m this year, and result in $43m and then $245m in savings in 2015 and 2016 respectively.
And the majority of these savings are likely to have to come from rationalising its workforce, with the corporate headquarters to remain in Hamburg – albeit with a significant regional HQ in Santiago. Privately, CSAV employees in the UK have expressed fears for their jobs.
The financial aspects of the deal remain the same as when the two companies signed a Memorandum of Understanding (MoU) at the end of the January and began the due diligence process.
In short, CSAV will initially take a 30% stake in Hapag-Lloyd, alongside the City of Hamburg, which will have its stake reduced from 36.9% currently to 25.8%; Kuehne Maritime – the vehicle through which Kuehne + Nagel chairman Klaus-Michael Kuehne owns a 28.2% stake – will have its holding reduced to 19.7%; travel group TUI will see its shareholding reduced to 15.4% from 22%, as part of its strategy to exit the company altogether, while the combined stake owned by minority shareholders will go from the current 12.9% consolidated shareholding to 9%.
The new shareholding structure will come into force once the current agreement has closed, and the company will then raise another €370m in a capital increase, with CSAV providing €259m, which will result in its stake being raised to 34%. This will then be followed by a planned initial public offering on an as-yet undecided stock exchange (although the clear favourite is Frankfurt) which will "be linked" to another capital increase of €370m.
A combined Hapag-Lloyd-CSAV would be the world's fourth largest box shipping line, with a vessel capacity of 1m teu, carrying around 7.5m teu per year, with annual revenues of $12bn. And the deal excludes CSAV's finished vehicle, bulk and reefer shipping operations.
In terms of orders, Hapag-Lloyd will take delivery of the last of its ten 13,200teu vessels at the end of this month, while CSAV has seven 9,300teu vessels specially designed for the trades into Latin America under construction, which are expected to be delivered this year and next.
"We will have a young and cost-efficient fleet. The use of optimum tonnage in the trades is one of the key prerequisites for successful operations in the face of international competition," said Mr Hasbun.
Vesselvalues.com puts the current value of the tonnage owned by Hapag-Lloyd and CSAV at $1.72bn and $728.3m respectively.
Mr Hasbun added: ""The combination with CSAV considerably strengthens Hapag-Lloyd in this [Latin American] growth market and adds a strong position in the north-south traffic to the company's global network and to its established strength in east-west traffics."