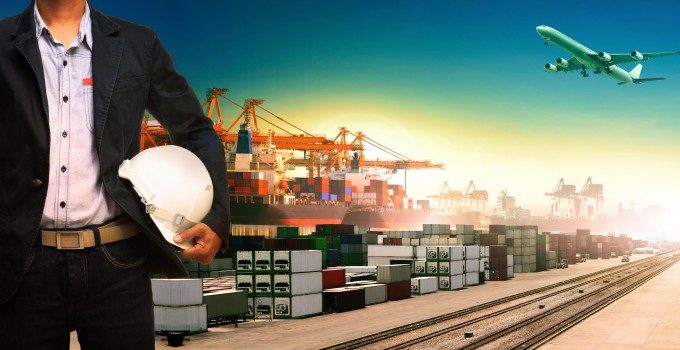 German ocean carrier Hamburg Sud has warned of more pressure on already weak north-south container markets caused by the cascading of bigger ships from Asia-Europe routes.
The privately-owned carrier does not publish accounts, but in its operational report covering 2014 the company said cargo volumes had increased by a "modest" 2.3% on the previous year, to 3.38m teu, describing it as a "less than satisfactory result".
The company said: "The situation in Brazil remains unsatisfactory, with the economy stagnating in 2014, and other South American economies, such as Argentina and Venezuela, also failed to recover.
"The cascading into the north-south trades severely impacted South American routes, causing an increase in tonnage capacity that could not be offset by the weak growth rates in carryings."
By the end of last year, Hamburg Sud's fleet totalled 168 ships – 46 of which were owned by the group – with 112 deployed on liner services and the rest employed in tramp bulk and product tanker operations.
The total cellular capacity of Hamburg Sud's liner services stood at 537,000 teu at the end of December, with the average ship size increasing from 4,437 teu to 4,795 teu over the year.
By the end of last month, Hamburg Sud had completed the takeover of CCNI's liner services, which it said would increase its capacity by "slightly less than 10%".
It added, however, that it faced extra costs related to the integration of the CCNI business in the form of "extraordinary expenses".
To expand its liner network, and at the same time reduce its dependency on South American trades, the carrier has signed a global slot-swap collaboration agreement with UASC that gives it a foot in the door of the Asia-Europe tradelane by way of UASC's membership of the Ocean Three alliance, while allocating slots on certain Latin America routes to the Dubai-based carrier.
"One positive factor for the shipping industry in 2014 was the development of fuel prices," the company said, adding that it anticipated the "favourable trend" in bunker costs and exchange rates would produce an improved operating result in 2015.
Meanwhile, in Hong Kong, Orient Overseas International published its first quarter operational update for its container line subsidiary OOCL. Revenue across its four main liner services declined by 3.2%, compared with the first three months of 2014, to $1.34bn, produced from carryings that decreased by 2.5% to 1.3m teu.
Notably, there was a 6% hike in liftings for OOCL between Asia and Europe, but this was at the expense of revenue on the route, which slipped by 1.9% in the first quarter of this year to $277m.
Since the beginning of 2015, spot rates from Asia to North Europe have plunged by more than 70% and last Friday stood at a sub-economic level of around $350 per teu.