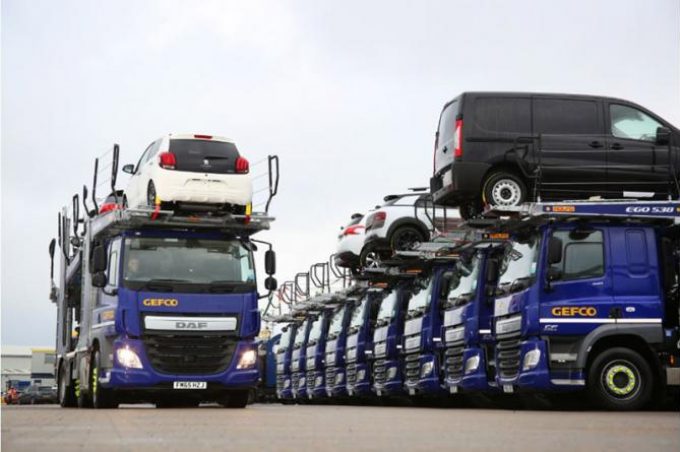 GEFCO, the PSA Peugeot Citroën and Russian Railways-owned forwarder, is celebrating a rise of more than 27% in its EBITDA for the first half, as automotive demand rose.
The company, which bought Dutch air and sea forwarder IJS Global at the end of last year, saw turnover rise 3.5% to €2.2bn, while EBITDA reached €91.3m.
IJS Global had a turnover of €160m in 2014, and has added freight forwarding expertise in sea and air to GEFCO's portfolio. But GEFCO's main income derives from automotive logistics. GEFCO said in a statement that the increase in revenues was in part driven by "the recovery of the European car market and the growth among large industrial customers.
"In particular, growth was generated in Western Europe, the Maghreb countries and Central and Eastern Europe," it added.
The company had also sought to reduce costs, it said, and its profitability was due to a "proactive policy launched by GEFCO aiming at optimizing procurement management and reducing fixed costs, in a favorable context of oil price stability."
GEFCO said it had won new contracts this year, with Fiat in Brazil contracting it to move spare parts, among other wins.
Chairman Luc Nadal said: "This first 2016 semester represents a significant rebound in GEFCO profitability. They show GEFCO's capacity to create value for our customers and partners, even in challenging environments".
GEFCO was created in 1949 by Peugeot, and has continued its automotive interests. The acquisition of IJS was to boost its network, which was complementary to that of IJS and filled in some gaps, such as in the US, Taiwan, Singhapore and Thailand. IJS, meanwhile, was looking to expand in rail but couldn't compete with the existing players.