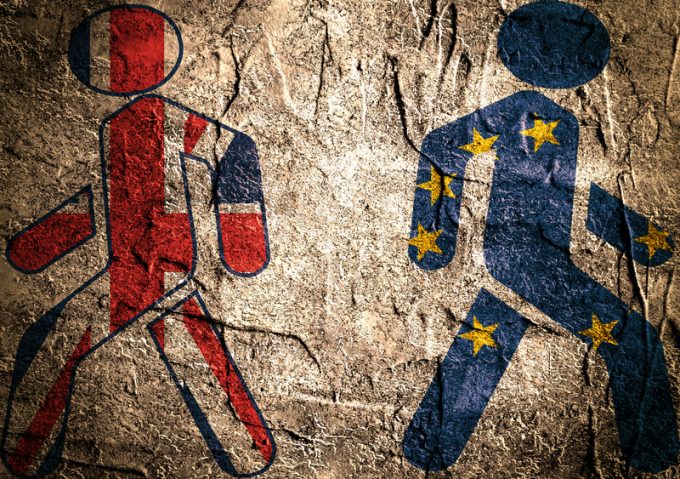 The UK remains in limbo as the government keeps its plans for Brexit secret, but the Freight Transport Association (FTA) has urged it not to forget the vital role of freight in its negotiations.
FTA deputy chief executive James Hookham said the whole country was facing a period of uncertainty while it waits for some indication of the Brexit strategy.
British prime minister Theresa May is expected to provide an update tomorrow, with the government likely to stick to its March deadline for triggering Article 50 – the formal notice that the UK is to leave the EU.
But comments made in recent weeks by Mrs May suggest government is leaning towards a "hard Brexit", which would result in the UK giving up full access to the single market and the customs union.
"For FTA members, market access will be key to determining a lot of other issues they will have to face once the country has left the union," said Mr Hookham.
"Not least of which is access to, and what will be required when crossing, borders"
Pauline Bastidon, head of European policy at the FTA, said the association would continue to keep its members abreast of the latest developments. However, she said uncertainty could be exacerbated by political developments across the wider European Union, with nationalist sentiment reportedly growing throughout the continent.
On Thursday, The Independent reported that polls suggest French National Front leader Marine Le Pen had leaped ahead of competitors for the French presidency, which will be contested in May.
"Uncertainties surrounding the political landscape in other EU states, with elections due in a number of them over the next 12 months, including France and Germany, could lead to Brexit negotiations being put on hold," said Ms Bastidon.
"And while, in principle, the time frame for negotiations once Article 50 is triggered is two years, we need to factor-in variants that could shorten that timeframe."
Ms Bastidon also said delays could arise from the outcome of a Supreme Court case involving the need for parliamentary approval to trigger Article 50, as well as the potential for the UK's devolved parliaments to be consulted.
Once Article 50 is triggered, if no deal is reached in the time frame, EU treaties will cease to apply, leading to the application of World Trade Organisation (WTO) rules until an agreement is reached.
Ms Bastidon said that reverting to the default WTO option would not prevent trade, but it would lead to the imposition of stringent tariffs beyond those paid by many nations that conduct business with the European Union.
"Until negotiations with the EU are complete, the FTA will continue to anticipate and attempt to make sure government, ministers and their advisors do not forget the importance in the UK's ability to export its goods," said Mr Hookham.
"We will also push ahead with efforts to influence decisions that will affect our members," he added.