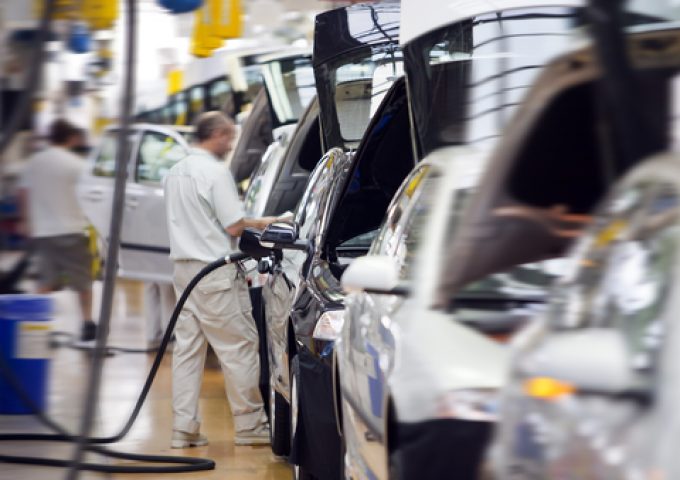 Car manufacturers are attempting to push back against the EU-UK Trade and Cooperation Agreement (TCA) which would require at least 45% local-content for electric cars, and 60% for batteries, from 2024.
The TCA, agreed between the European Commission and then-UK prime minister Boris Johnson, is part of an effort to encourage carmakers to re-shore battery production and supply chains closer to home, stimulating competitive production within Europe.
In its March report on the TCA, the European Commission stated that it "does not intend to revisit product specific rules beyond technical adaptations. The Commission considers that these rules strike a fair balance while contributing to the Union's overarching objective of achieving strategic autonomy in essential sectors."
But last week Stellantis – parent company of Vauxhall, Citroen, Peugeot and Fiat – threatened to pull production from the UK, jeopardising 5,000 British jobs, if the requirement was not removed. Stellantis recommended instead that existing rules should stay in place until 2027. Under the existing rules, the 45% of local content by value would increase to 55% from 1 January – "a threat to our export business and the sustainability of our UK manufacturing operations unable to meet these rules of origin," the company said.
The root of the problem is batteries, for which little production capacity currently exists either in the EU or the UK, with around 70% of electric vehicle battery components originating from outside Europe. According to BloombergNEF, Europe's share of investments in new lithium-ion battery production was 41% in 2021, but just 2% in 2022 as China and the US vie for dominance.
The car industry appears to be taking for granted that it will be impossible to ramp up production in time. Over the weekend, Society of Motor Manufacturers and Traders (SMMT) CEO Mike Hawes said that there was "no need to renegotiate the TCA," and that all was needed was "a simple agreement over a technicality… to give Britain and Europe more time to establish the local supply chains needed to drive the [zero-emission vehicle] supply chain."
Volvo veteran Martin Corner, now head of supply chain management at Aston Martin Lagonda, commented that Brexit was to blame. "The OEM I worked for at the time didn't want to appear to speak out at a political choice for the British public… for me even before the referendum it was obvious this could pose an existential threat to the car industry in the UK due to the many versions of Brexit possible… The car industry should have made public clearly the facts and the risk to thousands of jobs."
But Transport & Environment, a long-time proponent of electric vehicles for decarbonisation, praised the EU-UK TCA as it currently stands. According to research by the group, it is likely that Europe could meet at least 50% of its demand for lithium, and around 10% each for nickel and cobalt.
Julia Poliscanova, T&E senior director for vehicles and emobility supply chains, told The Loadstar: "The question facing the UK and Europe is how to attract investments into local supply chains and not become a dumping ground for cheap, subsidised Chinese cars.
"A pan-European battery supply chain is stronger than the EU and the UK each working on its own. In the short term, Britain and the EU should form a green battery alliance, similar to the one Norway has with the EU, to replace tariffs with a joint up EV supply chain. Easing the UK's trading relationship with the EU should not be seen as a Brexit betrayal but instead as essential for Britain to make a success of its net zero and industrial ambitions."